September 15th, 2009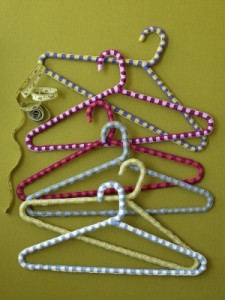 This pattern from our new catalog was an instant sensation.  Many of you who rated this pattern said that yarn-covered hangers bring back great memories of grandmothers or aunts who had these in their homes.  This updated version uses beautiful colors of the Cotton-Ease yarn and received rave reviews. One customer emailed us that she is planning to make 100 of them to create 10 gifts of 10 hangers each for her friends and co-workers.  It seems like this pattern is just so easy and the results so beautiful and practical that it's more than nostalgia making these popular.  What do you think?
If you have made any of the patterns on our site, please to post a review.  Your pattern reviews help others decide which patterns to make.