May 1st, 2013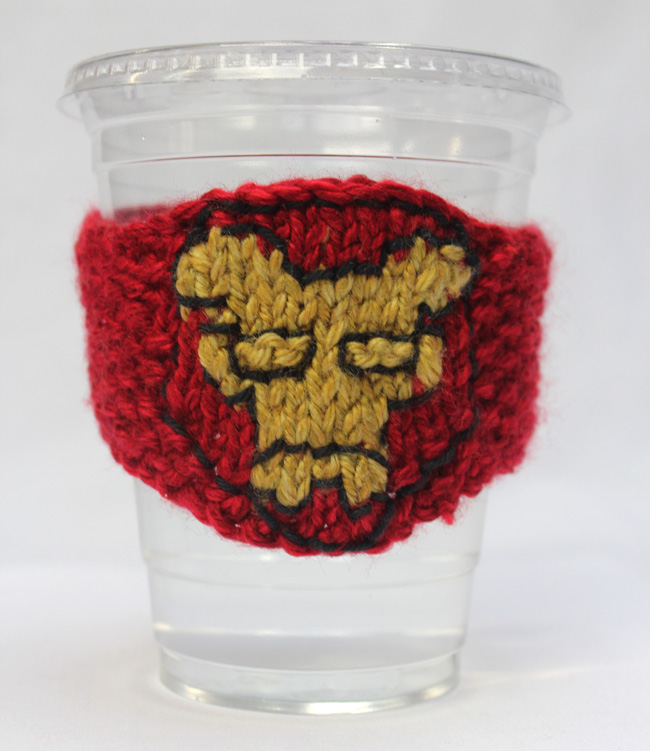 Since Iron Man 3 is premiering on May 3rd I thought that I would make a project to prepare with our new yarn, Heartland! Heartland officially goes on sale today but we've had a few skeins in the office to play with for weeks. One day I walked by them and realized that it came in the perfect Iron Man colors!

I thought it would be fun to make a cozy that I could put on my drink while I watched the movie. It was a really quick project, I designed and made it in one night. I made the band in a seed stitch to differentiate the texture of the stockinette stitch I used for the face and make it stand out more. The face I did with intarsia using the gold yarn and then added detail with embroidery using Bonbons in Beach. Until the movie premieres, my cozy will be here fighting crime on my desk in the Lion Brand offices!
Click here to get the pattern for this project.