August 22nd, 2013
One of the best parts of attending craft shows like STITCHES Midwest for me is seeing projects that customers have made with Lion Brand yarn. Some customers approach me shyly, while others proudly brandish their handiwork. They're often surprised when I enthusiastically ask to take their pictures, they have no idea how gratifying these moments are for me! Check out some of my favorite finds from the last show!
Swing dress made with Amazing yarn.
Click here to learn more about this pattern.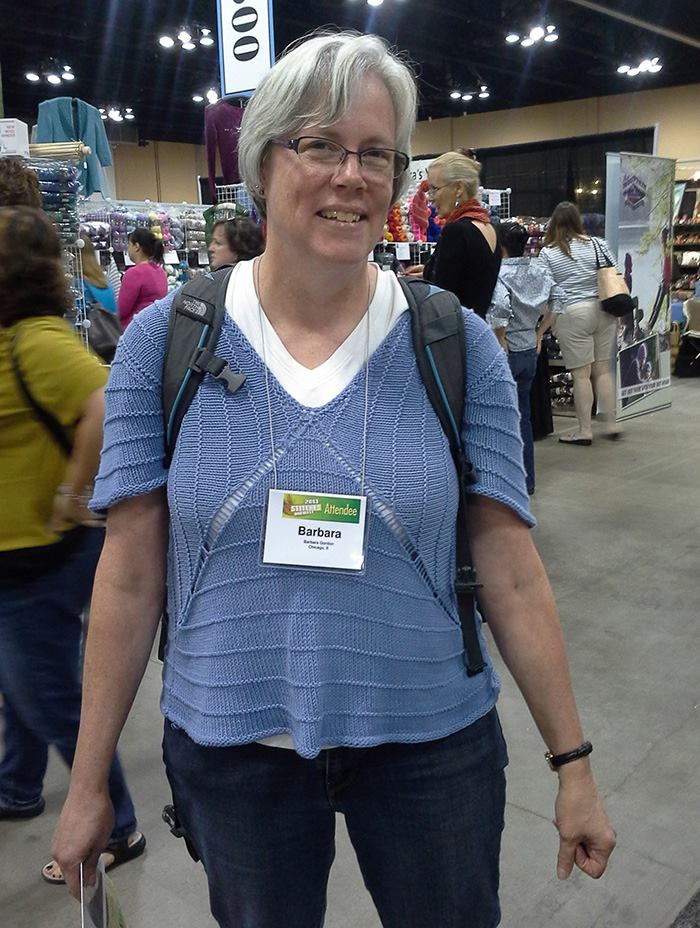 Mitered Ridges Top made with Lion Brand® LB Collection® Cotton Bamboo
Click here to get the knit pattern.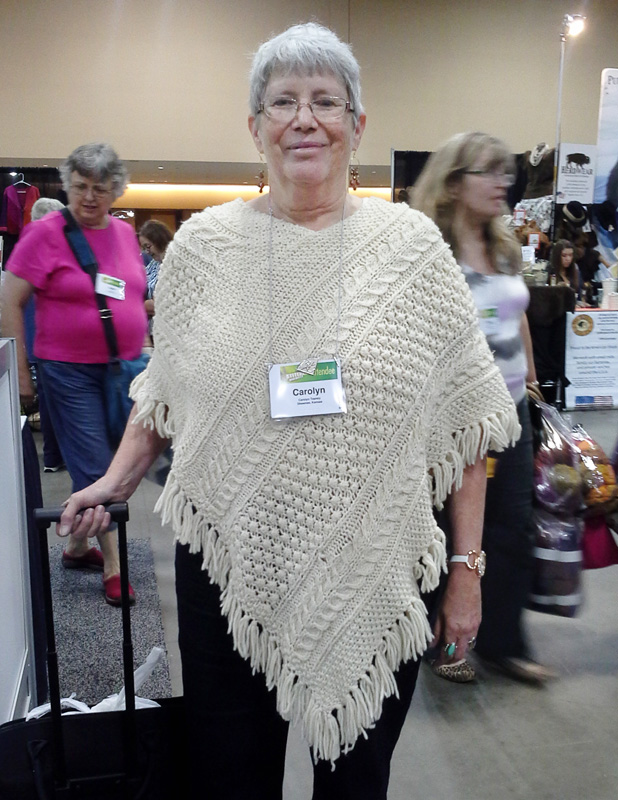 Poncho made with Fishermen's Wool®
She made this project back in the '70s (wow!) so the pattern is no longer available.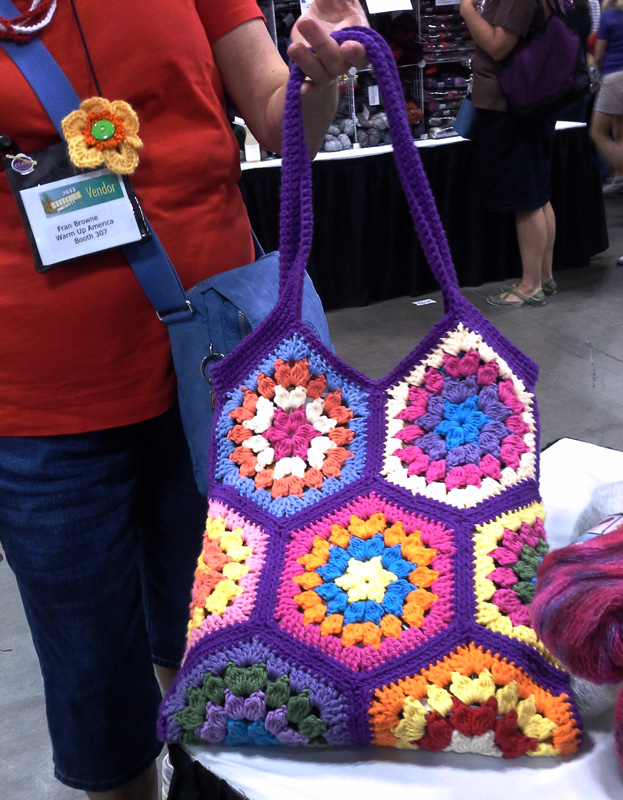 Hexagon Market Bag made with Lion® Cotton
Click here to get the crochet pattern.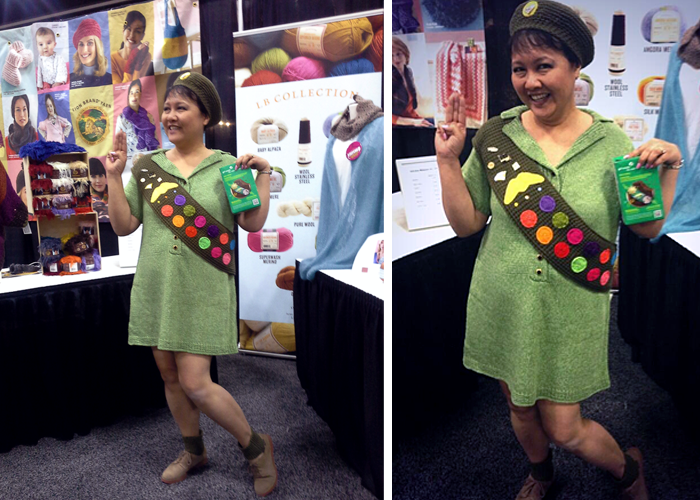 The highlight of the show was definitely when designer Lily Chin came to our booth wearing a girl scout costume that she made with Recycled Cotton  in Seagrass, Kitchen Cotton in Olive, and Bonbons in Brights and Celebrate were for her badges.
*Please note: this is an original design so no pattern is available*
Didn't get to see us at the last show? Come visit us at STITCHES East from November 10-11 in Hartford, CT! Don't forget to bring you Lion Brand projects!