May 30th, 2016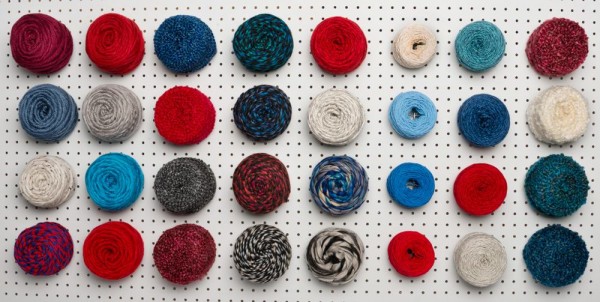 Today we remember and give thanks to those who gave their lives in service of this great country.
We are proud to produce many of our yarns in the United States. Click here to find a list of all American-made yarns.
Kick off the summer with any of these patriotic patterns!
May 29th, 2016
Shawl in a Ball is not just for shawls! We've mixed this new yarn with Vanna's Choice® to make the amazing texture of the Licorice Cardigan. This cardigan is so on-trend! The boxy shape and black-on-black is looks great in the office or out for date night.
Check out this video featuring the Licorice Cardigan!
Having trouble viewing this video? Click here: https://youtu.be/GDlbO4s5ZbU
Get the pattern!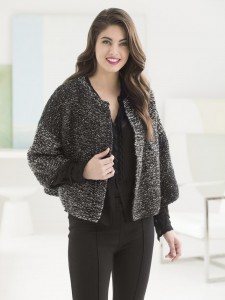 May 28th, 2016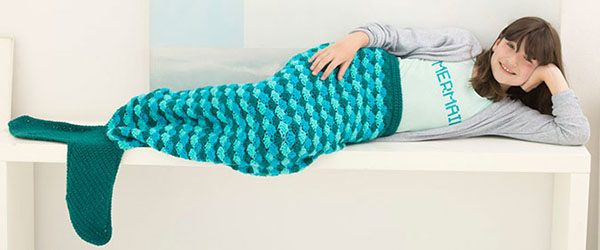 Just look at the world around you
Right here on the ocean floor
Such wonderful things surround you
What more is you looking for?
Do you know what's even hotter for summer than the rising temperatures? MERMAIDS! From under the sea inspired hair color to ocean home decor, nautical legends are the reason for the season. We couldn't be more thrilled our childhood memories of Disney adventures are swimming back to shore, and to celebrate these mythical tales we've created a mermaid tail for you! Check out our newest favorite: the Mermaid Tail Cocoon Crochet Kit made with the bright sea colors of Aqua, Aquamarine, & Peacock Vanna's Choice® and make one for your little mermaid today.
Want to make a complete mer-costume? Learn how to make a coral reef headpiece today!
May 28th, 2016
24/7 Cotton comes in 24 vivid colors. We combined five of them for the San Mateo Shell Top. This project not only shows off the lustrous hues but highlights the fantastic stitch definition of 24/7 Cotton.
You'll love wearing the San Mateo Shell Top out on the weekend with your favorite jeans or pairing it with a cute skirt for date night!
Check out this top in the video below!

Having trouble viewing this video? Click here: https://youtu.be/G4NHGtKaXAY
May 26th, 2016
I have grown up knitting my whole life. But a few years back I started to crochet, but get this, I was crocheting lefty! Yep lefty. I am a lefty. I knit righty, taught myself to crochet so obviously learned with my left but most recently I learned how to crochet righty! Which brings me to what's on my hook!
A very very dear friend of mine had a baby. For her first baby who is now two and half, I made him a beautiful knitted blanket- he doesn't sleep without it now! But for her second baby I wanted to challenge myself! I wanted to crochet righty (eek) a granny square blanket for her daughter. I decided to use a cotton yarn because they live in Florida, so I thought that 24/7 Cotton would work perfectly. It is a mercerized cotton so it's great for blankets and garments! Not to mention the 24 colors it comes in!
I spent a lot of time picking out the colors because they symbolize the bubbly personality of who her grandmother was. Unfortunately this beautiful baby girl never had the chance to meet her grandmother but I did. I know she would have loved to see her granddaughter wrapped up in this colorful blanket made with so much love!
Check out this video to learn more about my process!
Having trouble viewing this video? Click here: https://youtu.be/_JDRKkNjWtU
Feeling inspired? Here are three granny square afghans you'll love!