February 14th, 2016
Can a handknit scarf be a better gift than a box of chocolates? With this project by Cheeky Monkey Designs, you can have both!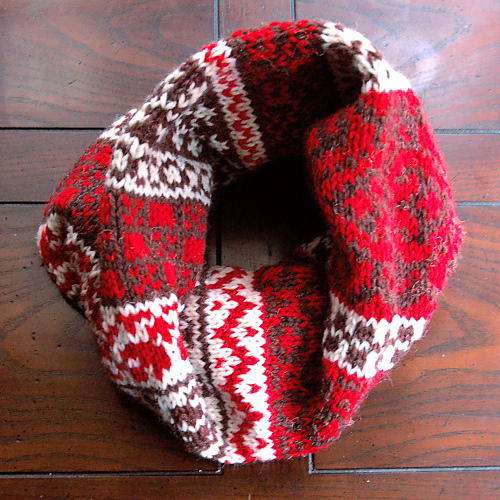 Inspired by chocolate truffles and their dainty packaging, this
Ravelry pattern
is a beautiful homage to Valentine's Day surprises! It's a beautiful scarf that's perfect for any cold day. Treat yourself to this pattern this Valentine's day!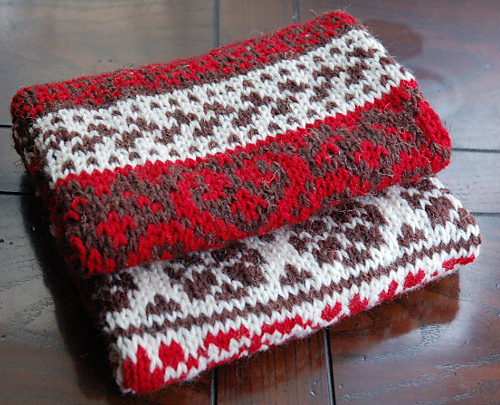 Box O' Chocs by Cheeky Monkey Designs — Click here for the pattern.
Get the yarn for this project: Wool-Ease®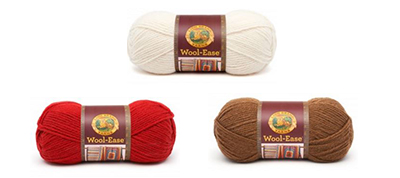 February 13th, 2016
Love is in the air! With many of you planning ahead for Valentine's Day, it's not surprising that projects like the Valentine Scarf and Cabled Heart Boot Cuff topped January's most popular patterns.
'Tis the season to shower your loved ones with a little extra sweetness! The Brunch with Friends #Scarfie is a fantastic unisex scarf, making it a great gift item for just for you or your significant other!
Cuddle up in a new afghan project — the Cloisters Afghan is new classic, designed by Nicky Epstein. There's also the "Blankets Are For Cuddling" afghan, made with soft and fluffy Homespun® Thick & Quick® — as one of February's Featured Yarns, you can save 20% on the yarn you need to make this project!
Rounding out January's must-have patterns was the Clement Canyon Poncho, your choice for our first Crochet-Along of 2016! This gorgeous pattern is now available in kit form, with 4 color palettes to choose from!
See nine of January's top patterns below, and find many more on lionbrand.com!
February 12th, 2016
Meet the newest addition to the Wool-Ease® family! If you love the feel of Lion Brand®'s other Wool-Ease® yarns, get ready to be wow-ed by this new yarn.
Wool-Ease® Tonal is a bulky-weight yarn that's made in fantastic tone-on-tone colors. This gives each ball a hand-dyed look which will create a unique dimension in your knit and crochet projects. And, like all of our Wool-Ease® yarns, Wool-Ease® Tonal is a wool blend that's machine washable!
Below, check out a short video where you can see the gorgeous colors of Wool-Ease Tonal® and get an exclusive sneak peek at some of the new patterns made with this new yarn!

::Having trouble viewing this video? Click here: https://youtu.be/gZBmRdYG65A::
Wool-Ease® Tonal is available now! But stay tuned for Wool-Ease® Tonal knit and crochet patterns!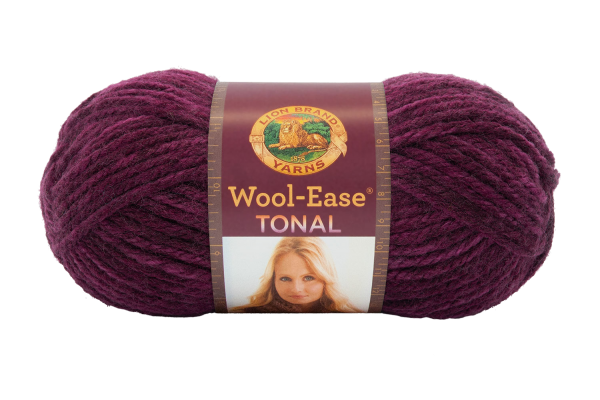 Click here to shop Wool-Ease® Tonal!
February 10th, 2016
Each season we host a crochet- or knit-along, a virtual event in which knitters and crocheters come together here online to work on one pattern together, share their experiences, and to learn together. There's no need to sign up! Simply follow along with the blog posts at your own pace as you crochet your project, and feel free to share your comments and/or photos as you progress.

Get Your Kit!

The votes have been tallied and one pattern swept the competition — we're making the Clement Canyon Poncho! We're excited to work on this new pattern together.

Click here to download the pattern for the Clement Canyon Poncho.

CAL host Kristy Glass was so excited to work with new 24/7 Cotton, that she curated color kits just for this crochet-along! See below for kit options — 20% off for a limited time only!

To get this crochet-along going, this week is about gathering your materials so that we can jump right starting next Wednesday, February 17. Remember, our crochet-alongs are designed for you to follow along at your own pace, so don't fret if you don't have your yarn just yet!

This colorful poncho is made with new 24/7 Cotton, a light, mercerized cotton yarn that's suitable for any project for any season. This worsted weight yarn comes in 24 colors, so the palette possibilities are endless!

Starting February 17th, our CAL host Kristy Glass will post her progress through the Clement Canyon Poncho project, with updates coming every Wednesday. You'll know it's a dedicated CAL blog post when you see our special badge in the upper right-hand corner of the post. Don't forget to join our Ravelry group for this CAL as well!

Introduce yourself in the comments below, and let us know what colors you'll be choosing — let's get to crocheting!

***
I am Kristy Glass and I am so thrilled to be infiltrating the Lion Brand blog to lead you in the Clement Canyon Poncho Crochet-Along! Even though I learned to knit as a girl, my passion for fiber arts has escalated at a very steep rate these past several years.

I returned to knitting and began crocheting about 8 years ago after I suffered an unexpected health setback leaving me feeling completely out of control. Hand work was a healing salve for my body and soul as I suffered through a long healing process. Thankfully I continue to use knitting to aid meditation, solace and a feeling of accomplishment. I knit year round, despite weather changes, and I am highly anticipating us all knitting together on this project.

I have completed over 100 projects including scarves, cowls, hats, hand warmers, phone cozies, afghans, pillows, sweaters and yarn bombing. My most recent passion has been making sweaters and actually wearing what I make!
February 9th, 2016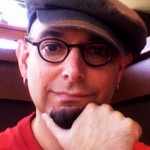 Writer, illustrator, and knitter Franklin Habit joins us for his monthly column featuring humor and insights into a yarncrafter's life.
For the past several years I've been one of the most traveled knitting teachers in the northern hemisphere–with the battered baggage and frequent flyer status to prove it.  In a busy month I may be at a shop, guild, retreat, or festival every other weekend. In a very busy month, that may be every weekend. It's so hard to be me.
(No it isn't.)
Before this, I was a knitting student. I loved taking classes. I still do, on rare and beautiful occasions when my schedule permits me to sit down and shut up.
In this way I've met literally thousands of students–some learning from me, some learning with me. All have gathered into the classroom with a common goal: to have fun, stretch their wings, and expand their horizons.
Most students are lovely, polite, considerate, and prepared. Were they not, I would be writing an entirely different column about information architecture or collectible figurines or the semiotics of Sesame Street.  I lack the stamina to teach classroom after classroom full of boors and cretins.
However.
Needlework classes of any variety–knitting, crochet, sewing, embroidery–can be fraught with tension. They are often expensive and crowded. Miniscule rooms tumble perfect strangers together in close proximity. Challenging topics push mental or physical limits to the breaking point. Temperaments clash. Patience is often in short supply.
And everyone present comes supplied with sharp implements.
In such circumstances, being a prepared and polite student is good for everyone.
It is good for your teacher, because it allows him or her to give the entire class the best possible guided tour of the material.
It is good for your fellow students, because it allows them to concentrate on their own work.
It is good for you, because it helps you get the most for your money; and gives your teacher and classmates no cause to gather after class and smack the whoopsie out of you in the parking lot.
Therefore, in the spirit of everyone having a bodacious time, I humbly present this two-part guide to being the best student you can be.