May 3rd, 2016
Now that you know Shawl in a Ball isn't just for shawls, check out just one of the amazing garments you can make with this yarn!
Add a touch of glam with this cardigan/shawl hybrid. Featuring a cascading shawl-like back, the Rio Rancho Cardigan gives the classic cardigan shape a chic update. Shawl in a Ball's cotton-acrylic blend creates a drape that flatters.
See it in action in the video below!
:: Can't see this video? Click here to watch – https://youtu.be/gGgi62BX1Ig :: 
Psst! – The Rio Rancho Cardigan is our Spring 2016 Knit-Along pattern! Grab a KAL kit — now 20% off! — and knit-along with host Kristy Glass.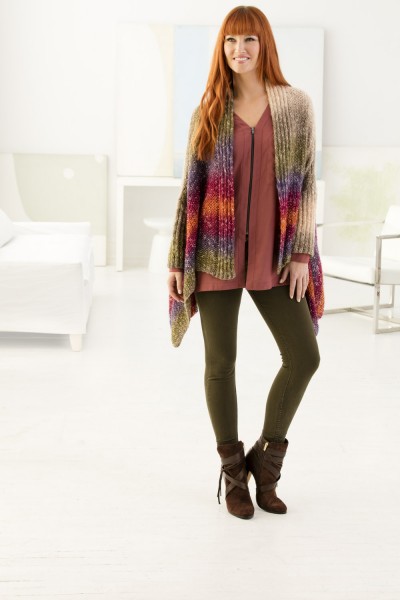 May 2nd, 2016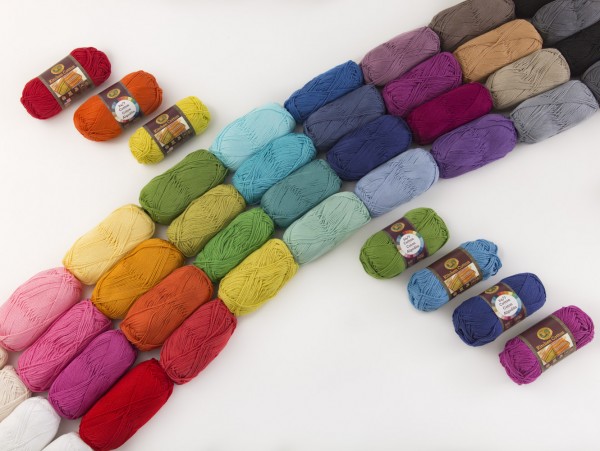 Save 20% this month on these cotton favorites: Cotton-Ease®, Kitchen Cotton, and NEW 24/7 Cotton! Cotton and cotton-blend yarns are perfect for the warmer months. You don't have to put your crafting away just because the temperatures rise! Small projects like market bags are excellent for spring and summer, but afghans are also a great choice when they are constructed in pieces. With the right yarn and an exciting new project on your hook or needles, you can craft with confidence all year round!
Check out our LookBook below for pattern inspiration; these yarns are 20% off through May 31st so stock up for all of your warm weather projects now!
May 1st, 2016
Just in time for summer! You're going to want to get stitching on this adorable Key West Circle Top that you'll be wearing all season. This top pairs a simple shape with fabulous fringe to make a trendy, light look. And 24/7 Cotton is the perfect yarn for the warm weather.
Throw it over a tank top or a sundress or make one to sport at the beach or by the pool! This yarn is machine washable!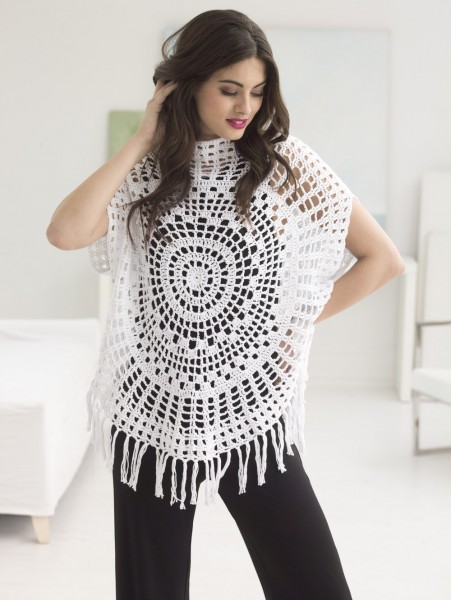 Check out this top in the video below!

Having trouble viewing this video? Click here: https://youtu.be/zcTfuNEJCQQ
April 30th, 2016
Does knitting or crocheting give you pain in your shoulders? Does it prevent you from stitching on?
AJ's got another great stretch for you! This simple technique is surprisingly effective for working out tight shoulders, arms, and wrists. Try this out next time you take a break from you knitting and get your blood flowing!
Having trouble viewing this video? Click here: https://youtu.be/YqpQCQlt9A4
April 29th, 2016



Mother's Day is almost upon us! With

Sunday, May 8

just around the corner, it's time for a special sale on your favorite gifts for Mom! For a limited time, you can get the yarn-lover in your life presents she's been wanting- at 20% off. And all purchases $75 or over come with our best-selling yarn craft mug free as a gift for you. Happy Mother's Day!