About Danielle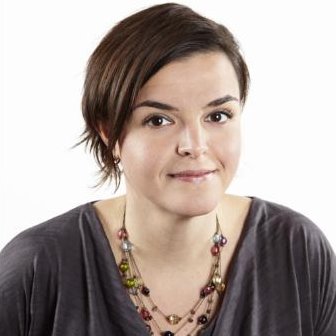 What do you do at Lion Brand?
I am the Marketing Communications Manager for Lion Brand's digital properties. I curate the Weekly Stitch, our weekly newsletter, and I oversee Lion Brand's blog and digital initiatives. You'll often find me at the Lion Brand booth at the Stitches and Vogue Knitting Live shows.
When did you start working for Lion Brand?
I started working for Lion Brand in November of 2013.
What's your favorite thing about working for Lion Brand?
I love the fact that even though Lion Brand represents a big brand, we're fairly transparent and accessible. I enjoy the fact that the work we do is ultimately focused on the customer and the creation of programs centered around their wants and ideals – we're talking to knitters and crocheters directly everyday.
What do you do when you are not working?
Outside of fiber arts, one of my hobbies is "digital lomography," an emerging type of digital photography (based on the analogue technique/philosophy of the same name) which is mostly limited to toy cameras at the moment. The results are super-saturated images with beautiful vignetting.
In terms of yarncrafting, my grandmother taught me to knit around the same time Michael Jackson was teaching us all to moonwalk. It was also during this era that my entrepreneurial spirit kicked in and I began taking orders for Cabbage Patch Kid clothes from my classmates. I didn't charge enough (does anyone ever charge enough for handmade?) but it was a great learning experience. One of my goals for 2014 is to master entrelac so I can make this gorgeous scarf! I also keep a knitting mash-up blog at knithacker.com.