September 1st, 2015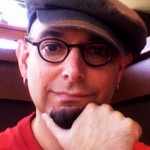 Writer, illustrator, and knitter Franklin Habit joins us for his monthly column featuring humor and insights into a yarncrafter's life.
I have learned from experience that the best way to respond when a stranger at a party asks me, "So, what do you do for a living?" is to start a small fire, then run away while everyone is distracted.
I teach knitting for a living. Most folks are not prepared to hear that an ostensibly grown man spends his days teaching knitting.  It smacks of frivolity. There is always an awkward pause, lasting anywhere from five seconds to an hour, during which we stand blinking until the follow-up question.
"What?"
It all, as Hannibal said from the top of the Alps, goes downhill from here.
Occasionally one of the guests turns hyperenthusiastic and begins spreading word of my vocation through the room. "Listen to this, Maude," he says. "Listen, this guy–you'll never believe it–this guy teaches people to knit. To knit!"
"What?" says Maude.
"To knit!"
"What?" says Maude.
He then, without setting down his gin and tonic, mimes "knitting" by wiggling his fists in proximity. It looks less like knitting than snapping the neck of a prairie dog, but never mind. Maude has caught on.
"Isn't that something!" says Maude. "Hester, listen to this!"
September 1st, 2015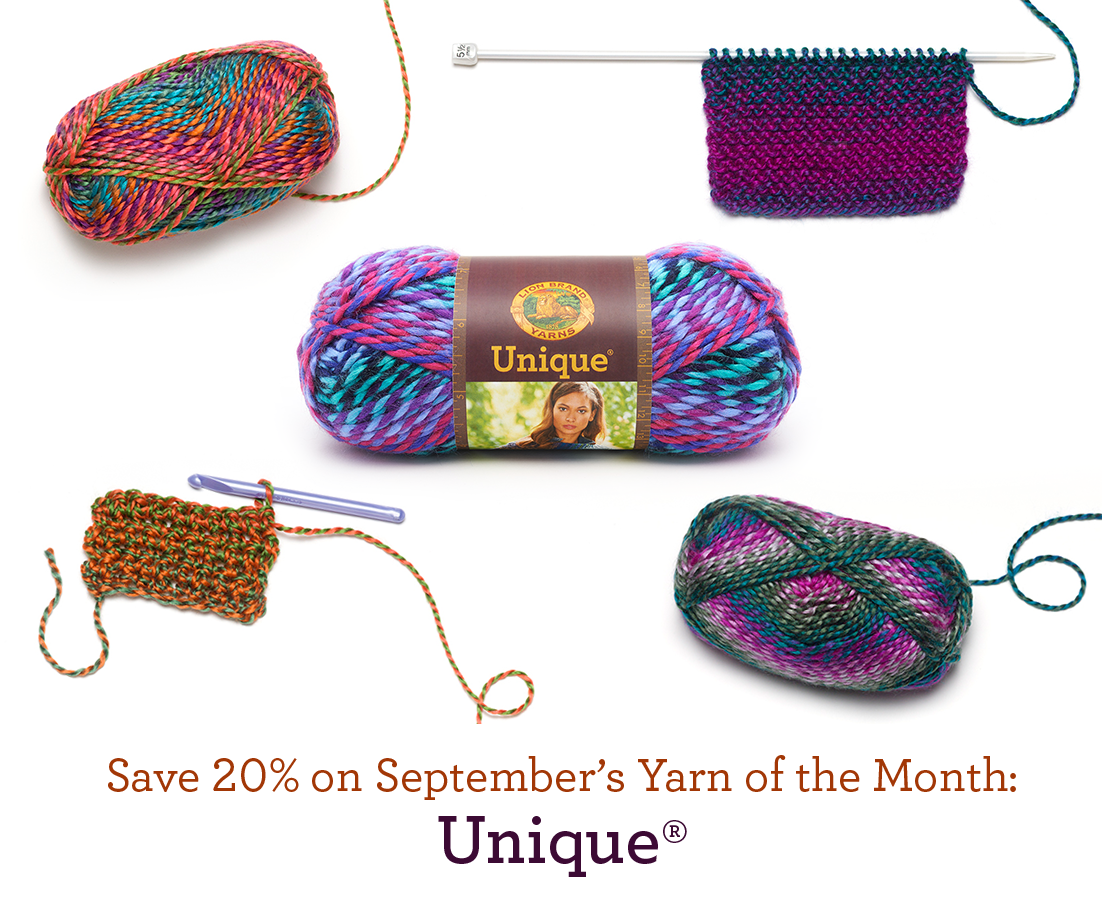 Why knit or crochet with a single color when you can craft with them all?! Each ply of Unique® is colorful and made to look like hand painted yarn. Depending on your stitch, the color works up in a myriad of ways. Like most bulky weight yarns, Unique® stitches up fast, making it perfect for small projects you can make in a weekend!
Unique® is September's Yarn of the Month — save 20% on all colors of Unique® now through September 30th!
Below, you'll find a collection of our most popular patterns for that use :
August 31st, 2015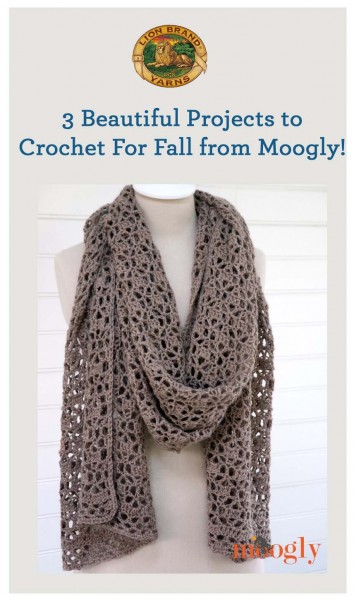 Today we're sharing a few popular patterns from Tamara Kelly, the amazing crochet and knitwear designer behind the blog, Moogly! If you haven't checked out Moogly yet, you must! There's just so much inspiration to be found on her site, you can literally dig through the content for days.
With modest blogging beginnings as a "mommy blogger", this crafty woman realized her wonderful potential in designing knit and crochet patterns, which eventually led her to change the focus of her blog to showcase more of her creative side, and we're glad she did.
Our team recently traveled to the Knit and Crochet Show in San Diego, and the lovely Tamara was there and willing to be interviewed by our very own Brand Ambassador, Shira, for an episode of Tea with Shira. Watch below, as Tamara shares why her blog is names Moogly, and shows off some extremely popular patterns of hers, the Alpaca Your Wrap, and Moroccan Tote Bag (patterns below).
Tamara is also an instructor for the increasing popular tutorial website, Craftsy. She teaches a highly rated crochet course (4.75/5) "Quick & Easy Crochet Cowls", in which she walks you through crocheting 3 different cowls in the round. No need to fear circular crochet with her easy-to-understand instructions. In this course, Tamara shows you how to crochet some of our most popular patterns: 45 Minute Cowl, Cardiff Cowl, and Brompton Abbey Cowl. We hope you start following the Moogly blog and enjoy her fabulous work just as we do!
:: Can't see the video above? Click here to watch – https://youtu.be/EmReiKEYC-4 ::
Find Tamara's patterns from the video!
August 30th, 2015
This summer I crossed off a major dream from my bucket list when I threw out the first pitch at a Major League Baseball game for the New York Mets at Citi Field.
For the last eight years I've been very involved with Stitch 'N' Pitch. The event is a wonderful opportunity for the knitting and crochet community to come together and share their passions — stitching and baseball. Each summer, crafters fill the stands and bring their current projects with them. It's magnificent to look out onto the manicured lawns of the playing field and around the stadium at the knitting and crochet enthusiasts enjoying their labor of love.
The New York Stitch 'N' Pitch group has orchestrated some very special events. One year, we yarn bombed Citi Field, and another we were added to the Guinness World Records for the most people crocheting at one time. In 2015, crafters were challenged to make squares with Lion Brand® yarn for Warm-Up America, a charity that I'm involved with which distributes handmade afghans to those in need.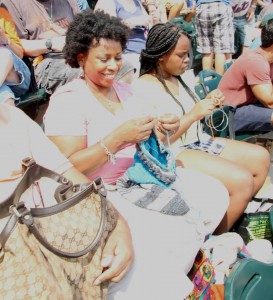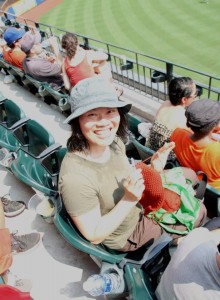 At the end of the day, a good time was had by all; Lion Brand associates and their families, crafters who came from far and wide, our friends at AC Moore, and all the many designers and others from the knitting and crocheting community. I can't wait till next year … but until then, LETS GO METS!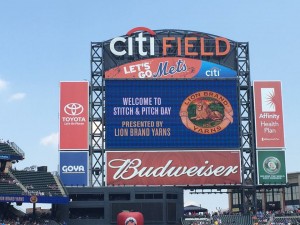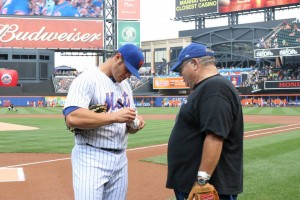 August 30th, 2015
Cables are a great way to take your knitting (and crochet) to the next level. Using a cable needle (or double pointed needle), stitches are worked to create an overlapping motif that adds a braided or rope-like element to your project. While you could add cables to just about everything you make, these patterns really shine on tops, afghans, and hats. Incorporating cables into your knits gives your projects a touch of elegance, and makes each piece unique.
Knitting cables is easier than it looks! Check out a few of our resources — we'll help you get started.:
We have 24 cables to choose from in our Stitchfinder. You can learn how to do them step by step, and be able to make them when your pattern calls for it!
Once you've got basic cable techniques down, try your hand at a new pattern! Below, a few of our favorite cabled projects.