November 26th, 2015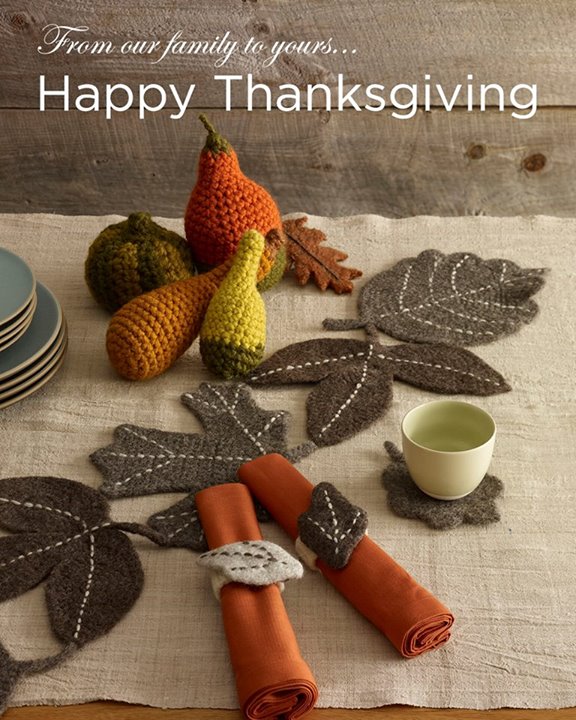 Patterns seen here:
November 25th, 2015
Friends! Fellow Knitters! I cannot believe we have reached the end of another fantastic knit along. I admit I felt a little overwhelmed when I read the Free Spirit Topper pattern — all those stockinette stitches! – but I am SO GLAD I stuck with it because my topper is so cozy. I haven't taken it off since I finished.
For those of you who have not finished, I have a few last items of business to share with you.
First of all I want to talk about blocking. When I finished my two panels, they puckered in the middle, inside the seed stitch border: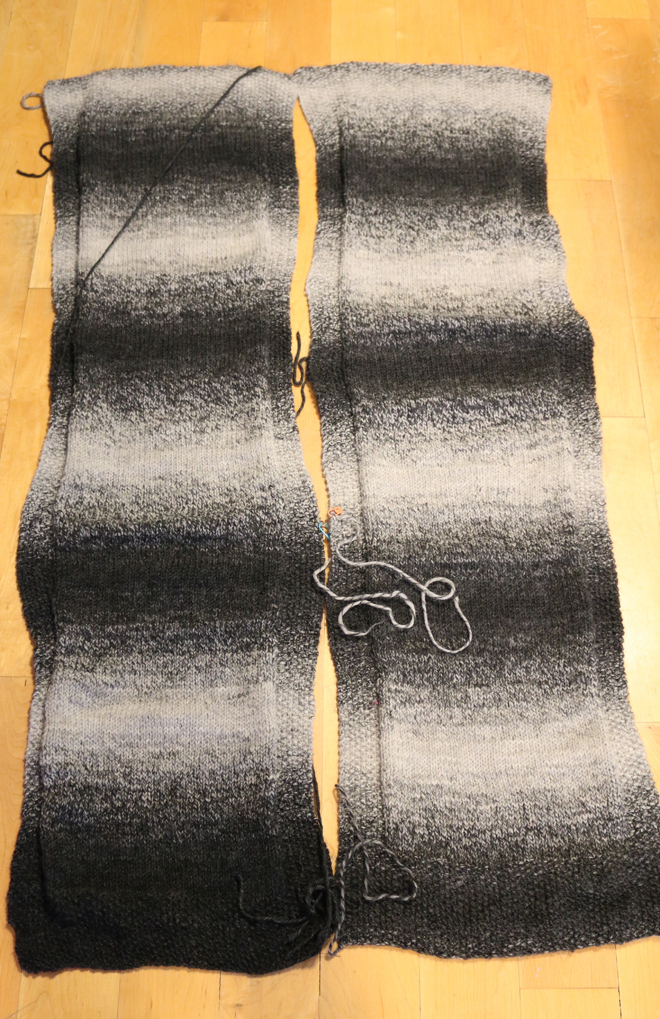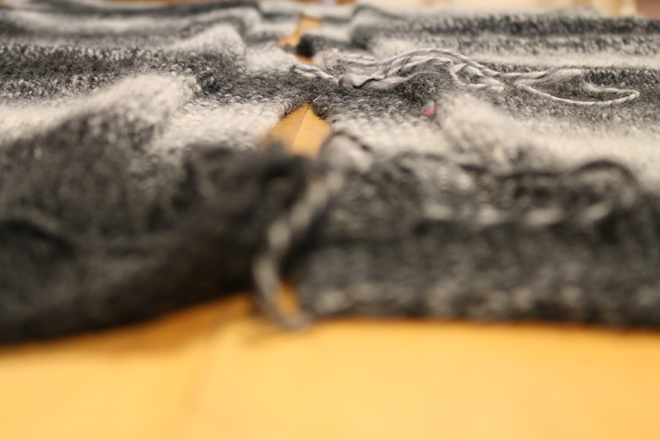 I decided that blocking before I combined the two pieces was the best idea. I found this fabric does not require much manipulation, so I wet each piece and squeezed the water out gently. Keep in mind there is a 20% animal fiber component to this yarn, so it's best not to agitate your yarn, to avoid felting. I laid one piece on my stone kitchen bar countertop and flattened out the puckering. I then placed the second panel directly on top of it, shaping it identically.
November 24th, 2015
On Sunday, November 1st, 2015 The Knitting Runner David Babcock ran the New York City Marathon to raise money for the Alzheimer's Association and he fingered-crocheted flowers while doing it!
I had the pleasure of meeting with David while he was here in New York and we decided to take our interview to Union Square Park so he could give me tips on running and warming up! We even decided to have a race of our own! You'll never guess who won …
:: Can't see the video above? Click here to watch — https://youtu.be/478RnSdr0Wc ::
There's still time to donate to David's campaign to raise money for "Athletes to End Alzheimer's (benefiting the Alzheimer's Association)"! Donate before Monday, November 30th and Lion Brand will match your donation up until David reaches his fundraising goal – please give what you can – every dollar counts as TWO!
November 23rd, 2015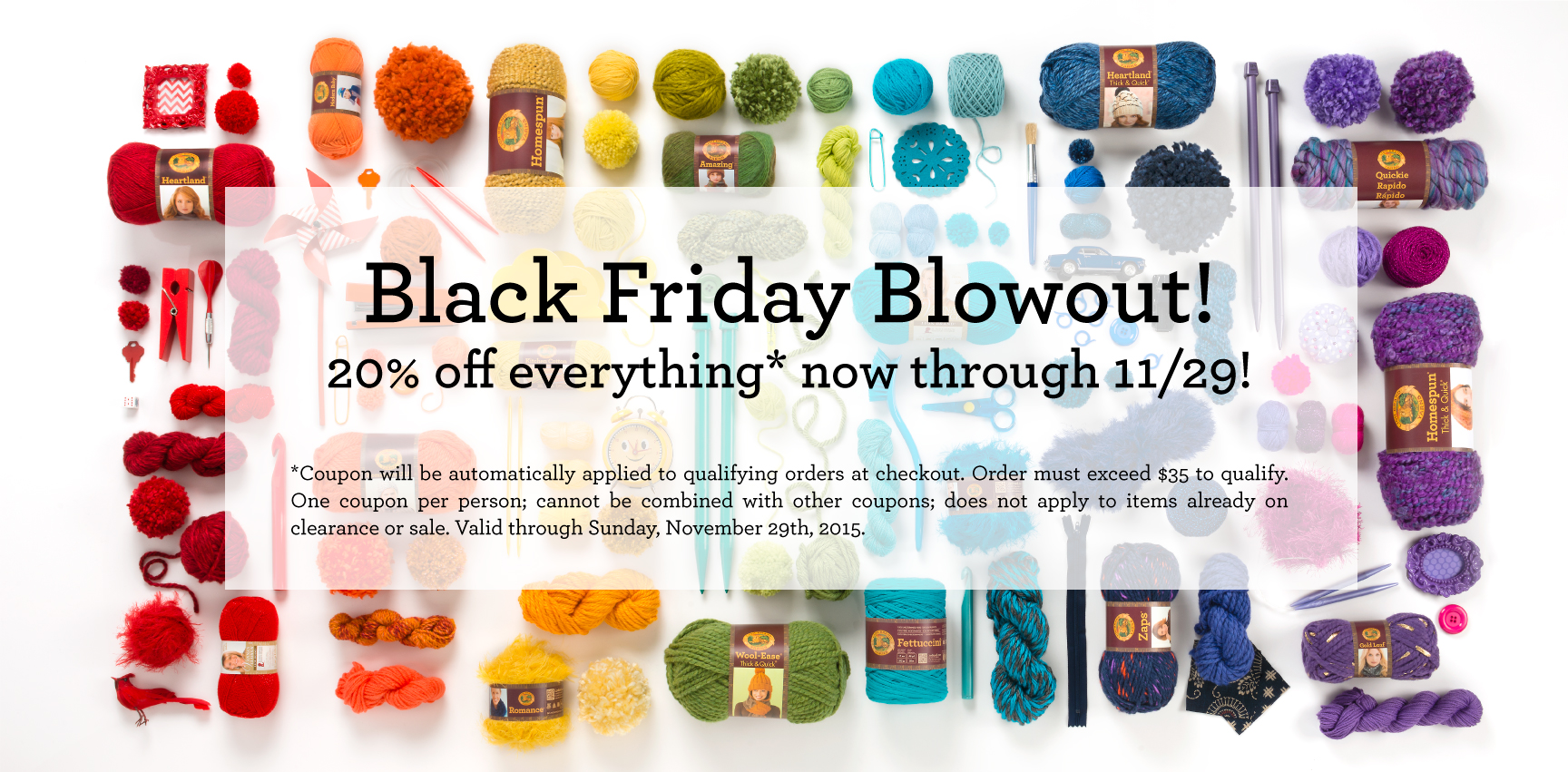 * BLACK FRIDAY SALE ON NOW! 20% off your next lionbrand.com order of $35 or more through Sunday, November 29th! Discount will be automatically applied to qualifying orders at checkout. Order must exceed $35 to qualify. One coupon per person; cannot be combined with other coupons; does not apply to items already on clearance or sale. Valid through Sunday, November 29th, 2015.
November 23rd, 2015
Our Outlander: The Series collection of knit and crochet kits were inspired by the 18th century costumes featured on the show — but that doesn't mean they're just period pieces! All of the patterns — which include a chunky on-trend cowl and elegant arm warmers — can be used as accessories this season.
See how brand ambassador Shira Blumenthal gives these garments an update in the styling video below!:
:: Can't see the video above? Click here to watch — https://youtu.be/sw-xcVKCCdg ::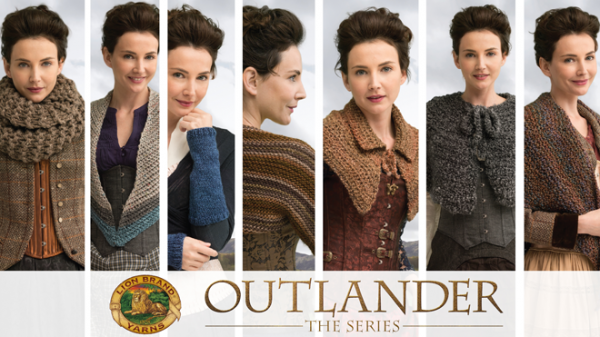 Click here to shop the full collection!