November 23rd, 2015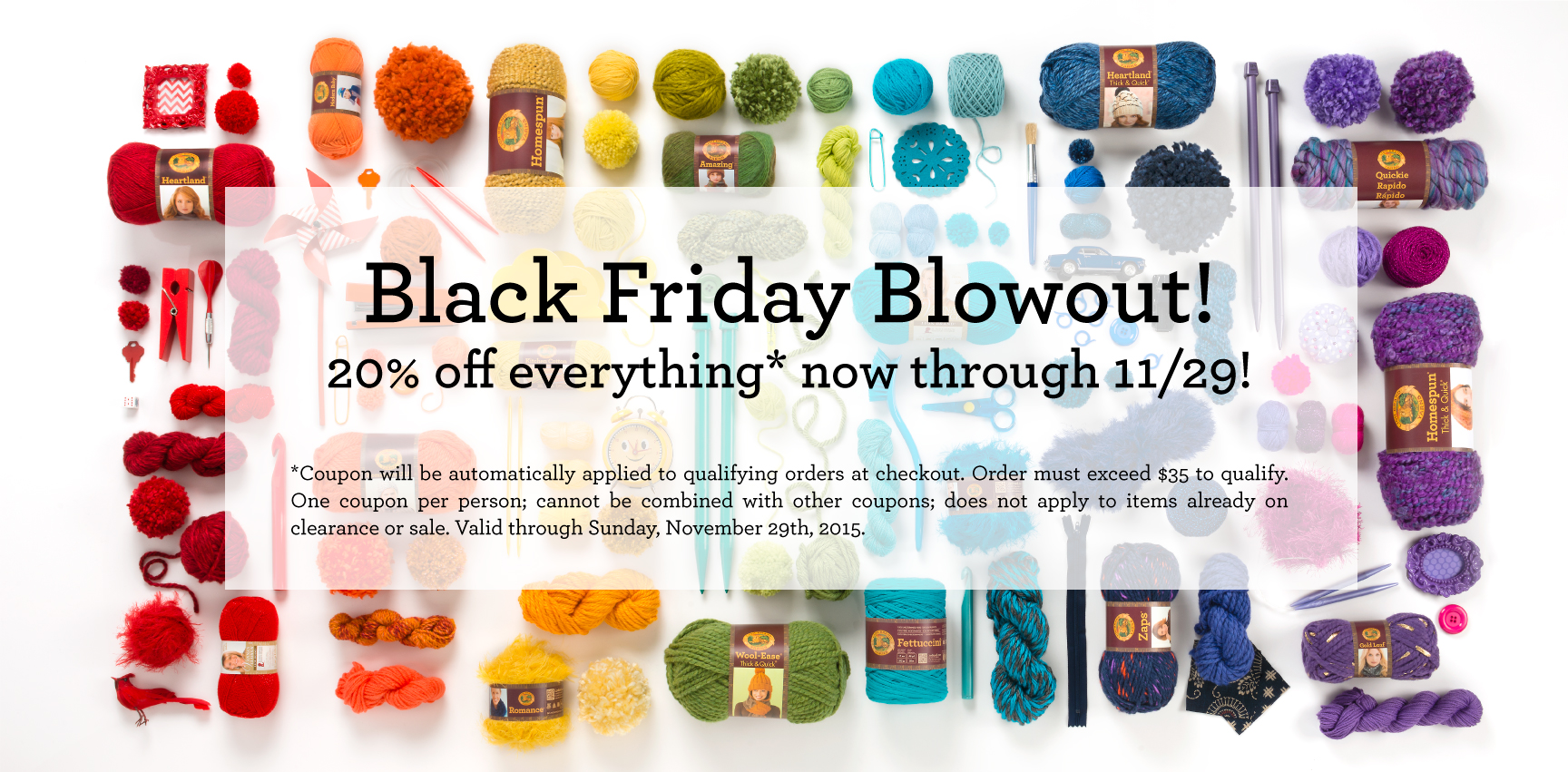 * BLACK FRIDAY SALE ON NOW! 20% off your next lionbrand.com order of $35 or more through Sunday, November 29th! Discount will be automatically applied to qualifying orders at checkout. Order must exceed $35 to qualify. One coupon per person; cannot be combined with other coupons; does not apply to items already on clearance or sale. Valid through Sunday, November 29th, 2015.
November 23rd, 2015
Our Outlander: The Series collection of knit and crochet kits were inspired by the 18th century costumes featured on the show — but that doesn't mean they're just period pieces! All of the patterns — which include a chunky on-trend cowl and elegant arm warmers — can be used as accessories this season.
See how brand ambassador Shira Blumenthal gives these garments an update in the styling video below!:
:: Can't see the video above? Click here to watch — https://youtu.be/sw-xcVKCCdg ::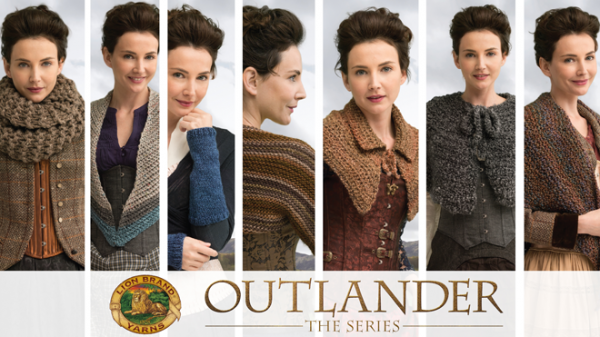 Click here to shop the full collection!
November 22nd, 2015
You'll want this lacy top to be your next crochet project! Worked from the top down, it's easy to tailor this pullover to fit you perfectly. Brand Ambassador Shira Blumenthal explains what she likes most about the Openwork Top Down Pullover:
I love this pullover.  This crochet top down sweater is the answer to all of you that ask for top down sweaters!  I LOVE IT! We used Vanna's Glamour® to give it that pop. I personally tend to run hot, so the short sleeves on this garment are right up my alley. There is no question that when you wear this, you'll get loads of compliments!
See this perfect pullover in the video below!:
:: Can't see the video above? Click here to watch – https://youtu.be/Lnq61iqeKRU ::
November 20th, 2015
Homespun®, how do we love thee? Let us count the ways: from your painterly shades, to that famous poncho, we love the texture and depth you give our projects. We'll let brand ambassador Shira Blumenthal continue the list…
:: Can't see the video above? Click here to watch — https://youtu.be/I2Ux4n9kkn8 :: 
Happy 20th anniversary, Homespun®!
Until November 30th, save 20% when you purchase Homespun®, Homespun® Thick & Quick® and Holiday Homespun® at lionbrand.com! *
* Sale on through to Sunday, November 30th, 2015. Applies to Homespun® family yarns only, excluding yarn already on sale or clearance. Valid at lionbrand.com only.
November 20th, 2015

The holidays are here, and it's time to start decorating! Crochet designer
Salena Baca
has just released a new book,
Crochet for Christmas
– which has some seriously cute and modern holiday designs. Just look at the cover, how amazing are those crochet cabled stockings!
If you can, I suggest you get your hands on a copy of this book because Salena and her designing contributors did a wonderful job with the patterns. They're fun and modern and sure to put a smile on your face. The skill levels of the projects vary, so you're sure to find something for beginners and more advanced crocheters as well.
Thanks to our friends at Stackpole Books, we're bringing you a wonderful giveaway in which 2 winners have a chance to win a copy of this book along with a set of Bonbons® in the Nature colorway to make the reindeer mug cozy you see above. See details below for entering.
AND – as a lovely bonus from Salena herself, you can work up a Silver & Spice Crochet Hood made in Wool-Ease® Chunky, which is one of the patterns included in the book.
Rules & Guidelines:
1. Entries must be received by November 30 at 11:59pm EST
2. US entries only.
3. Must be 18 and over to enter.
4. One entry per person.
»Click here« to enter the giveaway if the form below does not work for you.
Create your own user feedback survey