April 2nd, 2015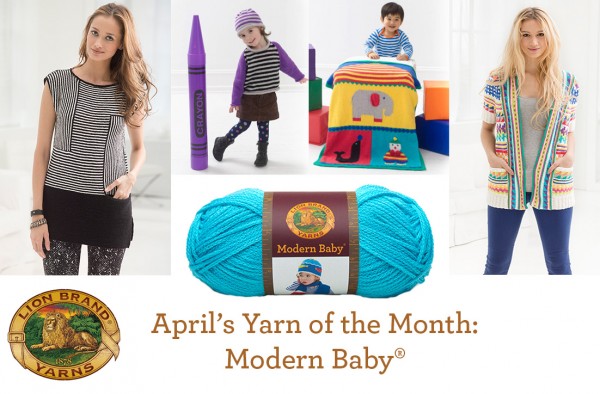 We debuted Modern Baby® last year as a yarn inspired by today's child: bright, bold and full of life. It's an easy-care yarn with a unique chainette construction that has a similar feel to merino, alpaca and cashmere blends but with an anti-itch, non-allergenic, easy-care fiber blend of premium acrylic and nylon.
The palette consists of crayon-like primary shades, along with rich pastels and neutral tones – this is a great yarn for babies, toddlers, and even adults!
Best of all, for the entire month of April Modern Baby® is 20% off – which gives you a great head start on those summer baby shower gifts!
Check out our look book below for more inspiration:
April 1st, 2015
If I told you that you could make a knitted dress from just two rectangles, would you believe it? If you've been following our 2015 fashion show collection, you know that you can make stunning garments from simple shapes. Get ready for the next chapter of our exciting collection — Color and Texture!
This part of this collection focuses on rectangles to make dramatic looks from scarves to pullovers to dresses. These patterns are a great place to practice techniques like fair isle and entrelac. Since they're such easy shapes, you can focus on your stitching. With projects like the Color Infused Afghan and Color and Stitch Sampler Afghan, you can try out bobbles and ripples in small pieces and create a beautiful blanket for your home. You'll be amazed by how easy these beautiful patterns can be!
You can see all of these projects on the runway here! And, in case you missed them, take a look back at the rest of the collection: Simple Rectangles, Rectangles Sewn Together, and A Bit of Technique.
March 31st, 2015
We've noticed that many of you are interested in loom knitting and would like more videos demonstrating the use of the Martha Stewart Crafts Knit & Weave Loom kit, so we're happy to share a brand new loom knitting video! Today's video comes from Kristen Mangus of the Good Knit Kisses channel on YouTube.
Kristen will show you how to work through our Loom Knit Diagonal Blanket pattern, which requires 4 skeins of the Martha Stewart Crafts Extra Soft Wool Blend yarn. In this video, Kristen will show you how to cast on, work the pattern, and cast off. So, check out the video and get your looms ready!
:: can't see the video above? click here: https://youtu.be/Q2LCoufw-Rs ::
March 30th, 2015
Tell us which one you think is crocheted, the Tri Color Cowl or the Simple Shrug, and you'll be entered into a draw to win a 2-in-1 Tote Lion Brand Bag and six (6) balls of LB Collection® Superwash Merino. *
* Only one entry per person. Promotion ends April 12th, 2015 at 11:59m EST. One (1) winner will be randomly selected and contacted by email before April 17th, 2015. Open to residents of the USA and Canada. No purchase necessary. Retail value of prize is approximately $65 USD.
March 29th, 2015
This story is from our newsletter called Pattern Journal which brings a warm-hearted, wholesome story to your inbox to read every month. If you enjoy it and would like to subscribe, click here.
Coming into the office, Jan saw Carrie at the reception desk. As usual, the young woman looked adorable — her hair perfectly styled, her makeup impeccable. What really caught Jan's eye, though, was Carrie's short, jazzy shrug — open and swingy, with bright flashes of color that popped off a darker background.
Suddenly, there was nothing Jan wanted more than a shrug like Carrie's. Jan always dressed well for work, but she felt her clothes made her seem decades older than her mid-thirties. Carrie's shrug suggested new possibilities. Draped and elegant, the garment would create a glamorous, professional look, and also provide warmth without encumbrance.
"Carrie," Jan exclaimed, "Your shrug is gorgeous! Where did you get it?"
"Actually," said Carrie, "I crocheted it. It's handmade."
Jan processed this information. It was boggling to realize that anyone could crochet something that looked so perfect. Once upon a time Jan had crocheted a simple afghan and some scarves, but nothing as amazing as Carrie's shrug.
"Do you know how to crochet?" Carrie asked. "I can give you the pattern."
"Oh gee," Jan began. "I used to, but it's been years . . ."
"This pattern is totally for beginners," Carrie said. "You just crochet a rectangle, then fold and seam. The stitches are easy to remember, so you can crochet while watching TV, and it's done in no time! Look, I'll print the free pattern from the Lion Brand website, you buy the yarn, and I'll help if you get stuck. Deal?"
The softly-plied yarn, called Landscapes®, glowed with the impressionist brilliance of a tropical ocean sunset. Carrie was a willing crochet consultant, but Jan quickly recalled the stitches and easily understood the pattern. "It's like riding a bike," she observed. "You never really forget."
"So what's next?" Carrie asked. "Something more challenging?"
"I haven't even finished this shrug!"
"But soon you will."
"In that case, I think I'll make myself another one, in a different colorway," said Jan. "I have to confess that when I bought the yarn, I just couldn't decide which colors I liked best. So I bought some extra."
"Really?" Carrie seemed quite amused. "How much extra?"
"Um . . . a lot?" Carrie was laughing now. "Jan," she said, "I think you're totally hooked."
—
Save 20% off Landscapes® until the end of March!
All characters appearing in this work are fictitious. Any resemblance to real persons, living or dead, is purely coincidental.
A story by Selma Moss-Ward.
Selma Moss-Ward writes and knits in Rhode Island. You can find her work on our blog, as well as Lion Brand's monthly newsletter, Pattern Journal, which you can subscribe to here.
March 28th, 2015
Blogger and author Kathryn Vercillo is an expert in the area of using crafting to heal, having researched the topic extensively for her book Crochet Saved My Life. In this post she shares five charity groups who heal themselves and others through Prayer Shawl Crafting, along with tips and information for crafting prayer shawls whether you consider yourself spiritual or not. Read Kathryn's previous blog posts on the Lion Brand Notebook http://blog.lionbrand.com/author/kathrynvercillo/.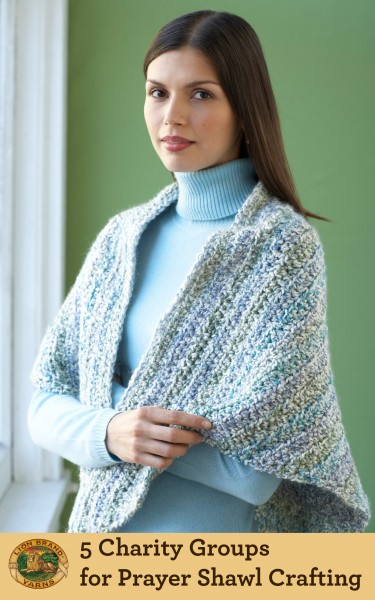 When you knit or crochet a prayer shawl, you set an intention for the person receiving it to heal. You weave a positive thought into each stitch. As you do this, you not only bring healing to the recipient of the gift, you also bring healing to yourself. Learn more about how prayer shawls heal self and others here.
It doesn't matter whether or not you are religious; it is the act of intentional crafting that soothes the soul. Don't pray? Get inspiration for secular prayer shawl crafting here.
There are many different ways to donate prayer shawls, but one of the most common options is to join a group that is engaged in prayer shawl crafting. These groups are often, but not always, based in hospitals or churches. To get the most out of prayer shawl crafting, you should choose a group with a mission that touches your heart. These five groups, a combination of secular and spiritual groups, are examples of people who are doing this work today.
Did you know that there are more than two dozen free knit and crochet prayer shawl patterns on the Lion Brand Yarn website? You can search for them in Pattern Finder by selecting "prayer shawls" under "what do you want to make?" in the Category section.
This is a Minnesota-based health care system comprised of several hospitals and clinics. They have a prayer shawl ministry through which volunteers can knit, crochet, sew or quilt both shawls and blankets that are given to patients as "a gift of support and healing". They say, "when the shawls or blankets are left with a patient, it leaves a tangible example of our care and blessings".
HealthEast Care System has a monthly prayer shawl craft meeting for volunteers who want to knit alongside others. This community spirit can be healing and supportive for all who are involved. However, they also accept knit and crochet donations from people who work on their own at home and send in what they make. They have specific requirements regarding materials (such as only using acrylic yarn) that are based on the needs of their community. Additionally, this group accepts monetary donations to the group, which are used for the purchase of supplies.
Read the rest of this entry »
March 27th, 2015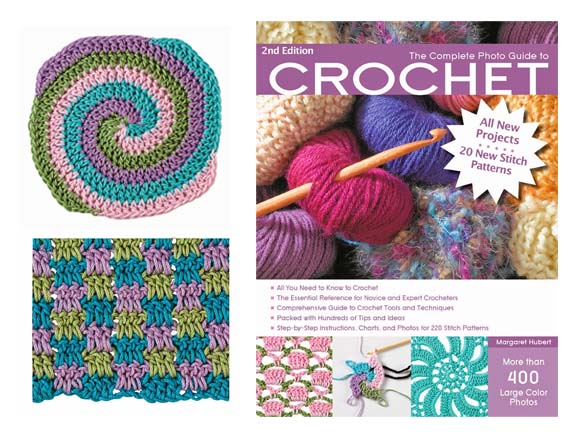 Here's a great giveaway to celebrate the end of National Crochet Month! Thanks to our friends Margaret Hubert and Creative Publishing International, we're giving away two copies of The Complete Photo Guide to Crochet, 2nd edition by Margaret Hubert, to two lucky winners!
If you're a life-long crocheter, or new to crocheting, you will love this book! With plenty of photo tutorials, patterns and inspirations, it'll be hard for you to run out of ideas for your projects. The Complete Photo Guide to Crochet 2nd edition features new projects and 20 new stitch patterns as well – so even if you've got the 1st edition, you'll find this one useful too.
See the guidelines below for entering this contest!
Rules and Guidelines:
1. Entries must be received by April 3, 11:59p.m. EST
2. US entries only
3. Must be 18 and over to enter.
4. One person per entry
»Click Here« to enter the giveaway if the form below does not work for you.
March 26th, 2015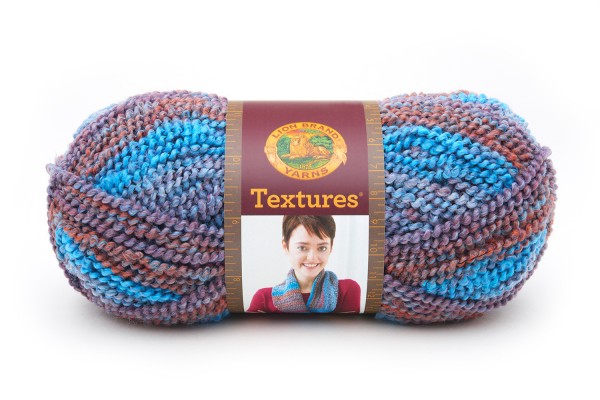 I'd like to introduce you to the newest addition to the Lion Brand® Yarn family, Textures®! Textures® is a self-striping boucle yarn that creates gorgeous drape. The colors are inspired by a natural palette, drawing from the forest, ocean, meadows, and skies. This yarn is an acrylic and nylon blend so your garments are machine washable and dryable. Textures® is light weight which means it's great for springtime knitting and crochet!
Check out this video to learn more about this exciting new yarn!

::Having trouble viewing this video? Click here!::
Feeling inspired? Here are a few patterns made with Textures®!
March 25th, 2015
It's been fun introducing our 2015 fashion show patterns over the past few weeks. So far we've walked you through Simple Rectangles and Rectangles Sewn Together.
So now that you've worked through the first two sections of our fabulous new collection, are you up for a challenge? We're excited to show you the third chapter of the collection, A Bit of Technique. These bold patterns build on the idea that garments can be made from simple shapes and use easy shaping to create v-necks, patchwork, and over-sized cowls. Fun techniques like lace, cables, and embroidered embellishments make these projects look like they stepped right off the runway.
See all of these patterns in action here.
March 24th, 2015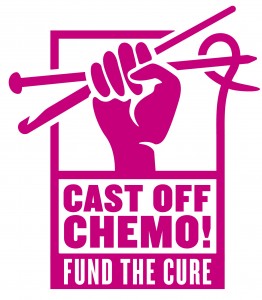 The Lion Brand Yarn Company is proud to be a Gold Sponsor of Cast Off Chemo!
Comprised of yarn industry professionals, the organization operates on the belief that a cure for cancer is one of the most important goals in medicine. With the understanding that it's a disease that affects all of us – our family, our friends, our customers, our sisters in knit and crochet – Cast Off Chemo is asking that yarn lovers of the world unite to beat chemo – and cancer!
How? Well, by supporting the research of Dr. David Krag and his team at the Breast Cancer Center at the University of Vermont Medical Center. By developing new treatments for patients with breast cancer by using their own immune system, Dr. Krag's team believes this treatment could end the need for chemotherapy.
There are several ways to support this research:
Buy a pattern. — For just $5, you can buy one of many beautiful patterns donated by popular designers like Cari Clement and Diane Moyer.
Make a one-time donation. — Cast Off Chemo accepts donations through their association with SD Ireland Cancer Research Fund.
Host a fundraising event for shops and knit-crochet groups in your area. — Cast Off Chemo has put together over a dozen ways that you could host a fundraiser. Ideas include stitch-n-sip parties, encouraging local yarn shops to donate a portion of yarn sales for a day, offering classes for a donation, and more.
Whatever option you choose, your support will benefit over a million women and men world-wide by bringing Dr. Krag's research to clinical trials.
For more information, visit Cast Off Chemo at http://castoffchemo.org.
Cast Off Chemo! is a program of the SD Ireland Cancer Research Fund, a 501c3 organization.