April 20th, 2016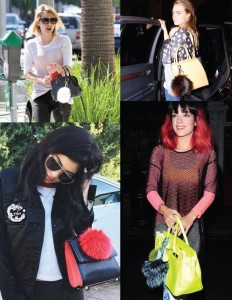 Jumbo pom pom bag charms are the must-have accessory for spring. We're seeing them on celebrity purses everywhere – Emma Roberts, Cara Delevigne, Kylie Jenner, and Lily Allen are all fans, just to name a few! We love this trend because it's so easy to DIY – all you need is a ball of yarn and a jumbo pom pom maker. Give it a try with our easy to follow photo tutorial!
Materials:
1 ball of Vanna's Choice® (pictured in NEW Shocking Rose)
Clover Jumbo Pom Pom Maker
Keyring with chain (you can find keychain parts on Amazon, or get thrifty and repurpose the parts from an old keychain!)
PS –  this look is vegan-friendly!

April 20th, 2016
There are so many beautiful shawls that you can make with Shawl in a Ball, you'll be sporting a different one every day! Shira shared her style tips for a rectangle shawl but today she's rocking the Easy Half Circle Shawl. She'll show you even more ways to wear your new favorite accessory! Try these style with a triangle shawl like the Somerset Shawl too!
How do you wear your shawl?
Having trouble viewing this video? Click here: https://youtu.be/j3h2d4XutNA
Get the pattern!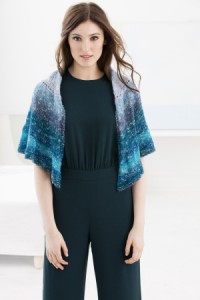 April 18th, 2016
The brushed look of Vanna's Complement® makes it perfect for everything from hats to afghans! And you can get this yarn on sale all month along with all of Vanna's signature collection yarns.
Shira picked out the most popular patterns knit and crocheted with Vanna's Complement®. Which one is your favorite?

Having trouble viewing this video? Click here: https://youtu.be/4w3AuVm5OPI
April 17th, 2016
There's no piece of clothing I love more than a cardigan. Cardigans are the perfect addition to any outfit and it's so easy to dress them up and down. They're great for winter but also great to throw over your shoulders in the summer.
The Westport Cabled Cardigan is stunning! It's simple but features a bold cable made with Wool-Ease® Thick & Quick®.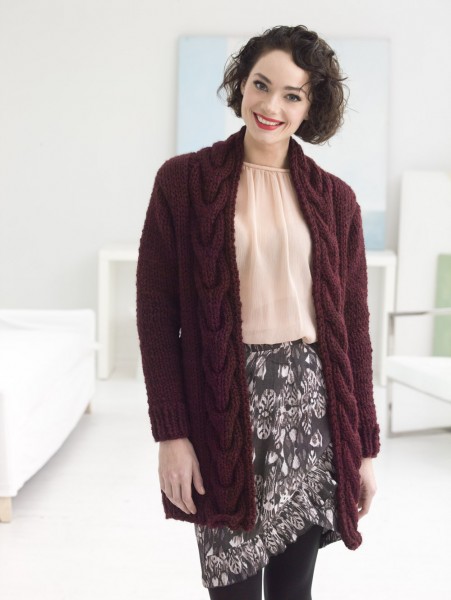 Check out a 360 degree view of this great garment below!

Having trouble viewing this video? Click here: https://youtu.be/yPVwDUFAZ4c
April 16th, 2016
Give a little twist and a little shout! I'm kidding no shouting.
This pose is going to help you out if have been sitting and knitting or crocheting all day. After doing this pose I felt like my body was longer! I know that sounds crazy but the idea of twisting and moving my arms that whole upper body movement really felt good!
Having trouble viewing this video? Click here: https://youtu.be/z7KxtALWyHc