January 28th, 2016
I have a little secret! When I'm not making videos with Shira, I'm designing patterns! It's just a small hobby for me but when you're surrounded by gorgeous yarns all day long, it's so easy to get inspired! I wanted to share some of the ideas behind my latest design, the Peggy Sweater which is available now in Knitscene's Spring 2016 issue! This sweater is a drapey boatneck with a plunging back. And, best of all, it's easy to make!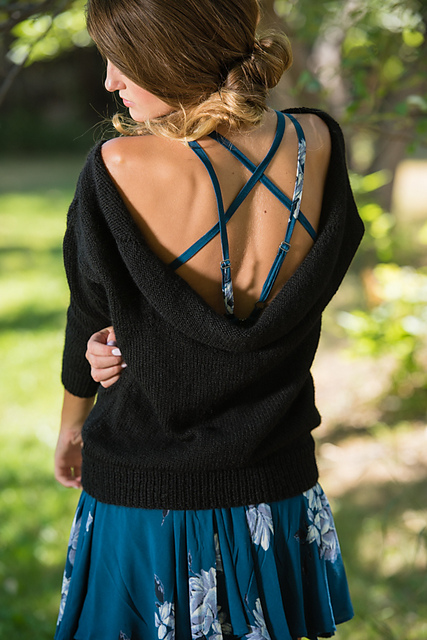 This sweater is made with LB Collection® Baby Alpaca. This yarn is not only incredibly soft but it makes for a very airy top that's perfect for those chilly spring months. The striking back is inspired by a Dior jumpsuit. I think that lots of ladies prefer to show off their shoulders and backs and, over a dress or lacy tank top, this makes a great transitional garment.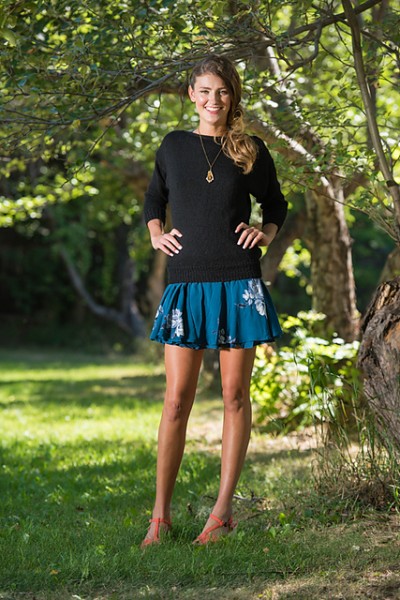 I was also influenced by so many of Lion Brand®'s patterns that are based on squares and rectangles. I really wanted to design something that wasn't too complicated for other knitters to execute. The back looks dramatic but is actually created only by increasing a few stitches. The shoulders are then sewn together to create that scooping back. In essence, this sweater is really made of four simple shapes and then seamed together! It's one of those projects that you can do while you relax and watch TV and those are my favorites!
The Peggy Sweater is available in Knitscene Spring 2016 in five sizes!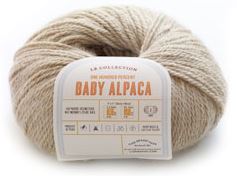 Shop for LB Collection® Baby Alpaca here.
January 27th, 2016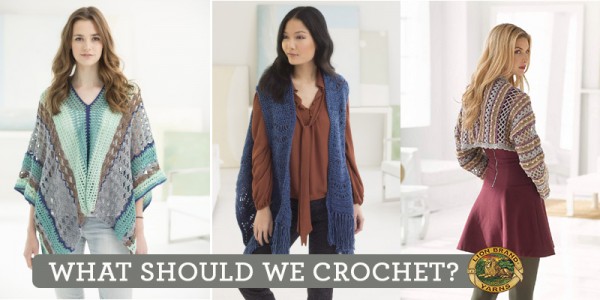 It's that time of year again! Crochet-along with us as we make one of the following garments:
The Clement Canyon Poncho
,
The Sorrento Shrug
, or
The Lacey Picot Shrug
 —
VOTE BELOW
!
A crochet-along is a virtual event, where all the participants make the same project together. Follow along with crochet-along host Kristy Glass of the Glass Posse here on the blog and share your comments and photos. There's no need to sign up, and it's free to join! (New to crochet-alongs? Check out our guide here.)
Votes must be cast by 12:00 midnight EST Sunday, February 7th. You must click on the photo you like to cast your vote; comments here on the blog do NOT count as votes. The winning pattern will be announced here on the blog on Wednesday, February 10th — we'll also give you details on picking up your supplies and getting started on the project!
Vote for your favorite pattern now by clicking on one of the photos below and following the steps to submit your vote:
On a mobile device and can't see all three choices below? Click here.
January 26th, 2016
'Tis the season for Wool-Ease® Thick & Quick®! This yarn has always been a fan favorite, and we think it's safe to say that the Hudson Bay colorway is the reigning skein this season!
We spotted this sweet matching set over on Repeat Crafter Me: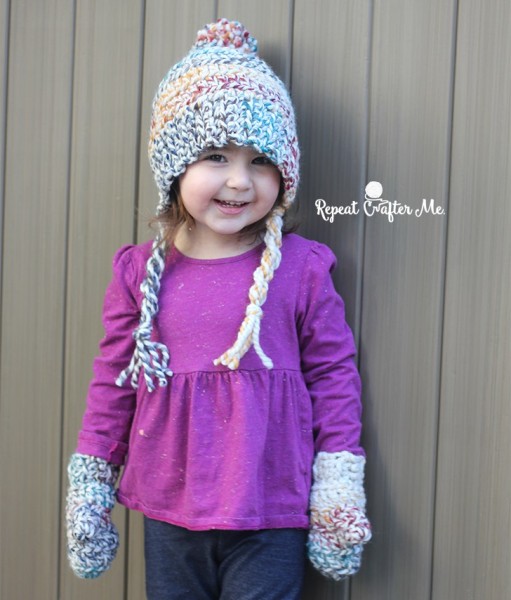 Blogger Sarah Zimmerman offers patterns for multiple sizes, from baby to adult! With 4 classic colors blending into neutral cream, these mitts will go with just about any winter wear. Top the hat off with a large pom-pom to add some fun!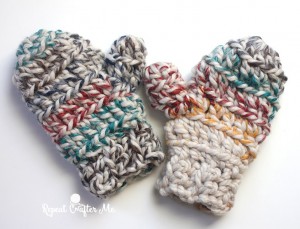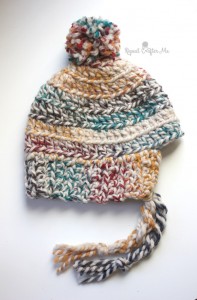 Get the pattern here. // Grab this yarn here.
January 25th, 2016
Grab your pencils, markers, and crayons – it's time to color again!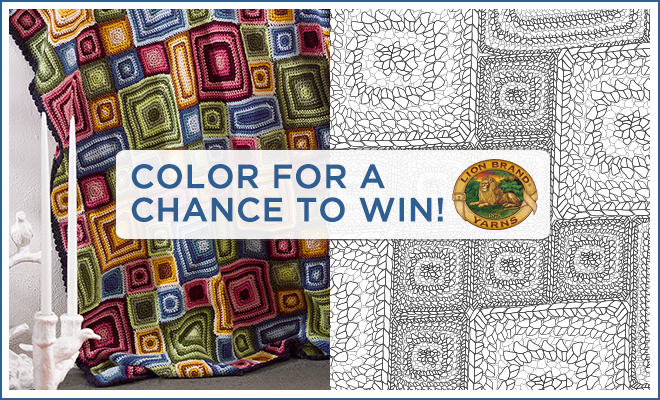 January 22nd, 2016
Here is the latest installment of Lola, from its creator Todd Clark.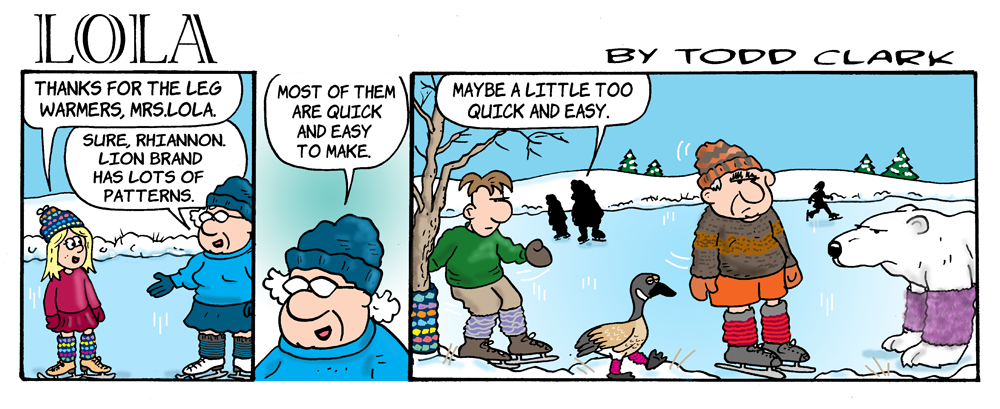 For more great pet patterns, visit PatternFinder.
***
Subscribe to The Weekly Stitch Newsletter
Get a FREE weekly email featuring patterns, articles and special offers. As a bonus for subscribing, we'd like to offer you 15% off your first order! *
:: Sign up now ::