January 29th, 2014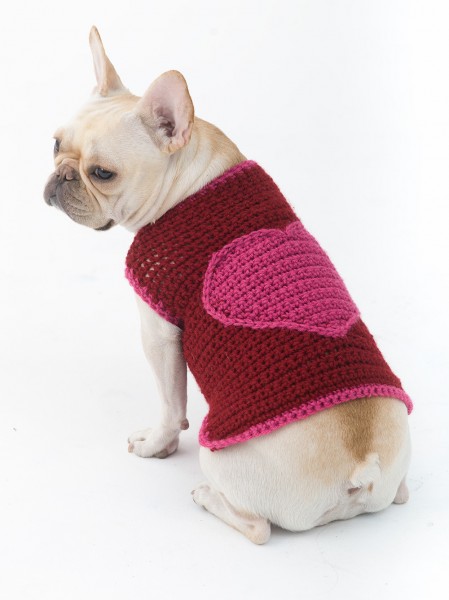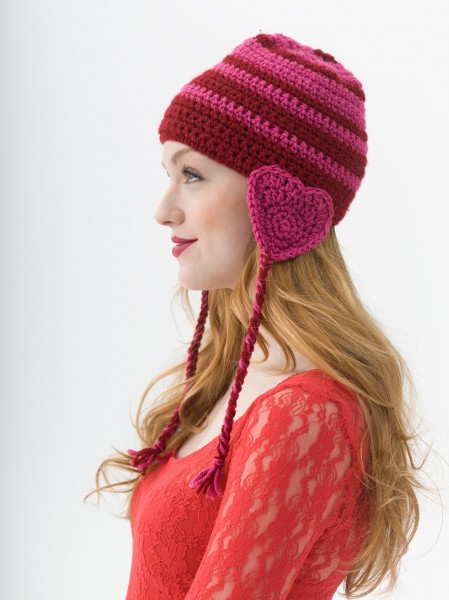 They always greet you with a wet nose and a wagging tail when you come home, and they never complain about your taste in TV shows. Even when you're having a bad hair day they still act like you're the most beautiful person they know. You've been together through thick and thin, and you know they'll stick by you through whatever the future holds. That's right, I'm talking about your pet pooch! Commemorate your special bond this Valentine's Day with this matching Romantic Dog Sweater and Romantic Hat set!
January 27th, 2014
This year we celebrate your creativity and the unique ways in which handcrafting with yarn helps you shine through. Not only is everything you create a reflection of you,we understand that you want ideas for gifts that are unique and personalized.
With the introduction of scarves designed to reflect the personalities of each of the signs of the Zodiac, we offer a way to customize birthday gifts for friends and family.
Search the word "zodiac" in our Patternfinder database and you'll find knit and crochet scarves for each sign of the Zodiac. They speak to an individual's personality and their astrological sign. Our zodiac scarves — using Vanna's Choice yarn because of the wide variety of colors in the collection — are inspired by the colors often associated with each zodiac sign: Purple for an artistic Aquarius; Sea-green for a daydreaming Pisces; bright red for the independent Aries; Gold for the always confident Leo … to name a few.
These scarves are perfect for those who love to check out their daily horoscope or for those who want to show off their zodiac sign boldly and stylishly.  Add bobbles or a fringe trim to personalize it and make it your own!
January 26th, 2014
This story is from our newletters called Pattern Journal which brings a warm-hearted, wholesome story to your inbox to read every month. We're sharing the most recent story here in the blog. If you enjoy it and would like to subscribe, click here.
This year, Allie resolved to be more sociable. It was hard to put yourself out there, but necessary if you wanted to have a life that was more than your job. She was an Aquarius—friendly, but also private—and cherished weekends when she could sleep late, crochet, and chat on the phone. That was her restorative reward after a killer work-week. But she was tired of being alone. Maybe she needed a little less privacy and a little more friendship.
Wearing her favorite pink sweater and skinny jeans, Allie strolled the few blocks from her apartment to the Java Library. With the comfy seating and alluring bookshelves, the Java Library invited you to relax. She usually spent no more than five minutes there, always satisfied with buying her morning coffee and leaving.
January 24th, 2014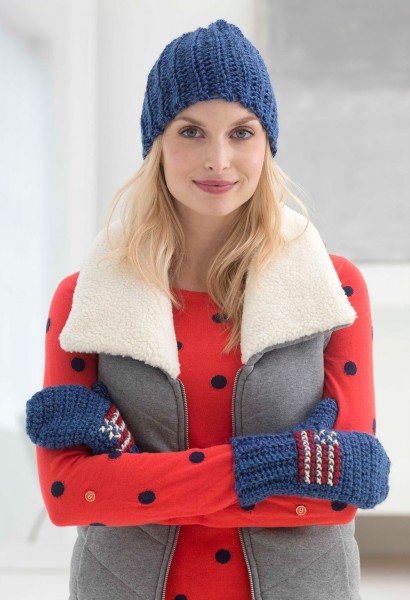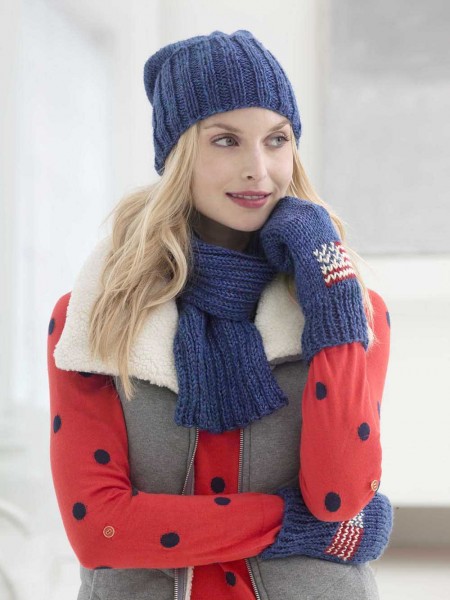 With the winter Olympics less two weeks away I can feel the anticipation mounting. I'm usually not a big fan of sports but whenever the Olympics come around I always find myself getting swept up in the excitement. I'm instantly hooked after watching the opening ceremonies and immediately start searching online for the schedule of my favorite events. While watching the US competitors perform astounding acts of athleticism while clad in their dazzling red, white, and blue uniforms I can't help but feel a little patriotic.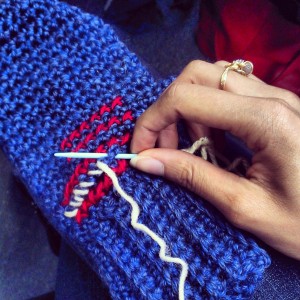 After Lion Brand was featured in David Muir's Made In America segment on ABC News (check out the video here!), I decided to help our Design team create our own version of the Olympic mittens. The Design team made the mittens first with our American-made Heartland yarn. Next, I got to design the embroidery to give the mittens some patriotic flare. The embroidery went pretty quickly, maybe 15-20 minutes per mitten and I was sort of figuring out the design as I did it. Then they were sent back to the Design team so they could write a pattern for our customers!
Click here to get the pattern for the knit Team USA mittens or click here for the crochet version! You can find the patterns for the hats and scarf shown in the photo above here.
Did you know that many of our yarns are made in America? Click here to see the full list!
January 24th, 2014
One of our most popular yarns in the exclusive LB Collection  is Silk Mohair.  This lightweight, lofty combination of two luxury fibers–70% Super Kid Mohair, 30% Silk–will help you create beautiful lace, elegant accessories and lightweight garments.  The yarn comes in 6 vibrant fashion colors that are flattering to wear.
Now, for a limited time, you can buy this seemingly indulgent yarn for the reasonable price of $7 per ball for 251 yards.  Here are a few patterns to inspire you.  The yarn has a subtle halo around it and when you give a gift made with Silk Mohair, so will you!
NOTE: The LB Collection is exclusively available through Lion Brand via LionBrand.com, the Lion Design catalog, the Lion Brand Yarn Studio in New York City, and the Lion Brand Yarn Outlet in Carlstadt, New Jersey. Because these yarns are specially made in small batches, these yarns are not available through any other retailer.
January 23rd, 2014
We're well into 2014 and many of you have since made (and perhaps broken) resolutions and goals for this year. You've shared with us some amazing goals like knitting a pair of socks a week, to learning Fair Isle knitting, to even learning how to knit your very first sweater. Besides the usual "organize my stash," I really want to improve my knitting skills beyond the basic knit and purl and maybe try to learn how to cable. As a pretty skilled crocheter, I'd also like to try Irish lace crochet.
This topic of resolutions inspired me to asked some of the writers and staff at Lion Brand if they had any goals they'd like to accomplish for this year. Here's what some of them had to say:
Kathryn Vercillo, who writes for our blog told us
"I want to play more with free-form crochet, try techniques I've never done and push my crochet writing in new ways."
Close-up of coral from
the Lion Brand Yarn Studio's Under the Sea

" window last summer.
January 22nd, 2014
Featured in the New York Times and around the world, David Babcock became the Guinness world record holder for knitting the longest scarf (12 feet!) while running a marathon in Kansas City last October. Along with a whole lot of skill and endurance, David credits his choice in using Lion Brand's Hometown USA as a factor in his accomplishment!
1. Which came first knitting or running?
It's not an easy answer — it's a timeline of failure and discovery for both with middle-aged knees, toys no one wants to play with, and hats no one wants to wear. I started trying to run for exercise in 2009 at age 37, but had a lot of knee pain, so it was an off-and-on thing. I watched the NYC marathon that year and noticed some barefoot runners but it would take almost two years to figure out how to manage the knee pain for myself. The end of that same year a student of mine made a crochet hat for me. Over Christmas break I decided that the hat was too short and learned how to crochet to extend it myself. By February 2010 I had some basic skills and discovered amigurumi-style toy-making. Over the next Christmas break I bought a beginning knitting kit but didn't get into knitting until that fall in 2011.
By the following spring I had found that minimal-style running resolved my knee issues and by mid-April 2012 I was running in water socks and had found Susie Hewer's blog. (Editor's note: Susie Hewer is a runner/knitter as well. She held the world record for knitting the longest scarf while running a marathon before David!)
January 21st, 2014
Blogger and author Kathryn Vercillo shares tips for using knitting or crochet to relieve the restlessness of cabin fever this winter. Read her previous blog posts on the Lion Brand Notebook here
We've survived the Polar Vortex but winter is really just beginning. There are a lot of days ahead when we might be stuck in the house because of the weather. You might get gripped by cabin fever; that restless, anxious, irritable feeling that we all sometimes get when we're stuck inside for too long. Crocheting or knitting can be the best way to alleviate that feeling.
What is Cabin Fever?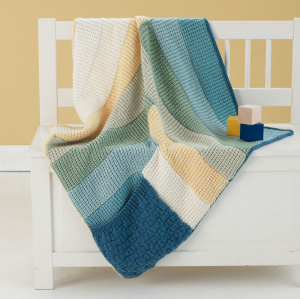 The first thing to do is recognize that you have cabin fever! Cabin fever, which typically happens when you're inside for an extended period of time, often due to extreme outdoor weather conditions, is characterized by:
Extreme irritability
Extreme feelings of restlessness
A strong desire to get away from the people
who are with you
Frustration, defensiveness and annoyance
with those people
Extreme boredom; nothing feels like fun to do
Changes in sleep patterns
Feelings of depression
It helps to be aware that these feelings might be caused by cabin fever because then you can recognize what it is and do something about it!
January 19th, 2014
One of our friends on Facebook called it "the original pig in a blanket" The Mangalista is a breed of pig that was developed in Hungary in the 1930s to provide a fattier meat.   The delicacy of Mangalista meat was initially reserved for the Habsburg Royalty, but the rich, fatty flavor made it a popular choice by the end of the 19th century.
Times have changed and tastes and health concerns make the Mangalista a much less desirable pig to eat.  It also takes twice as long to raise a super fatty Mangalitsa as it does to raise other pigs, taking over a year for them to reach 300 pounds, rather than 175 pounds.
The curious look of this animal is what we love. Like a character out of Star Wars that sprung from the imagination of a yarn-loving film-maker, the Mangalista post on Facebook turns out to be one of your favorites this year.  If you'd like to discover more extraordinary images, stories and ideas, we welcome you to join us on Facebook.
January 17th, 2014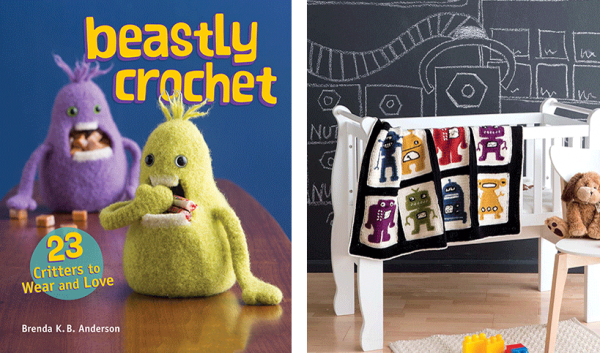 We're starting the new year by teaming up with Interweave Knits and Brenda K.B. Anderson to bring you a giveaway of monstrous proportions. Beastly Crochet is filled with "silly monsters, evil bunnies and killer robots" that you'll just love to add to your evergrowing project wishlist. Filled with everything from robot toys to monster slippers to skull-shaped totes and many more, you'll love to have this book on your coffee table for people to admire.
To celebrate Brenda's latest book, we have an exclusive pattern to share with you: the Robo-Blanky is perfect for that future engineer or science fiction writer. Check it out here.
We'll be picking ten lucky winners who will receive a copy of the book.
*Contest ends January 31st.
*Update 2/8/2014*:  Congratulations to Eva Johannes, Tina Cole, Doris Ackman, Tina Sullivan, Sarah Friedman, Stephanie May, Carolyn Thai, Heather Vanderheiden, Claire Davidson, and Karen Burns! We'll be in touch shortly to get your prizes to you!