March 26th, 2015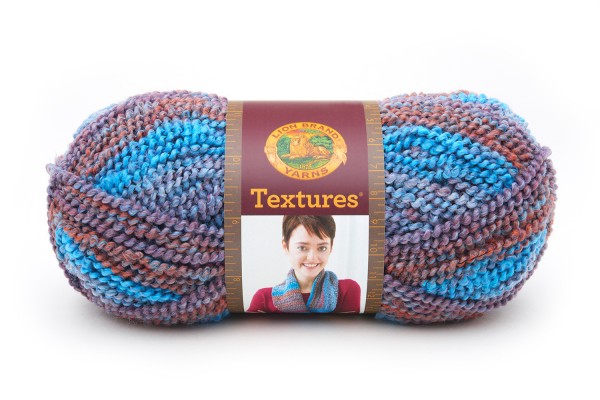 I'd like to introduce you to the newest addition to the Lion Brand® Yarn family, Textures®! Textures® is a self-striping boucle yarn that creates gorgeous drape. The colors are inspired by a natural palette, drawing from the forest, ocean, meadows, and skies. This yarn is an acrylic and nylon blend so your garments are machine washable and dryable. Textures® is light weight which means it's great for springtime knitting and crochet!
Check out this video to learn more about this exciting new yarn!

::Having trouble viewing this video? Click here!::
Feeling inspired? Here are a few patterns made with Textures®!
March 25th, 2015
It's been fun introducing our 2015 fashion show patterns over the past few weeks. So far we've walked you through Simple Rectangles and Rectangles Sewn Together.
So now that you've worked through the first two sections of our fabulous new collection, are you up for a challenge? We're excited to show you the third chapter of the collection, A Bit of Technique. These bold patterns build on the idea that garments can be made from simple shapes and use easy shaping to create v-necks, patchwork, and over-sized cowls. Fun techniques like lace, cables, and embroidered embellishments make these projects look like they stepped right off the runway.
See all of these patterns in action here.
March 24th, 2015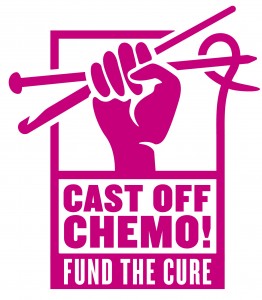 The Lion Brand Yarn Company is proud to be a Gold Sponsor of Cast Off Chemo!
Comprised of yarn industry professionals, the organization operates on the belief that a cure for cancer is one of the most important goals in medicine. With the understanding that it's a disease that affects all of us – our family, our friends, our customers, our sisters in knit and crochet – Cast Off Chemo is asking that yarn lovers of the world unite to beat chemo – and cancer!
How? Well, by supporting the research of Dr. David Krag and his team at the Breast Cancer Center at the University of Vermont Medical Center. By developing new treatments for patients with breast cancer by using their own immune system, Dr. Krag's team believes this treatment could end the need for chemotherapy.
There are several ways to support this research:
Buy a pattern. — For just $5, you can buy one of many beautiful patterns donated by popular designers like Cari Clement and Diane Moyer.
Make a one-time donation. — Cast Off Chemo accepts donations through their association with SD Ireland Cancer Research Fund.
Host a fundraising event for shops and knit-crochet groups in your area. — Cast Off Chemo has put together over a dozen ways that you could host a fundraiser. Ideas include stitch-n-sip parties, encouraging local yarn shops to donate a portion of yarn sales for a day, offering classes for a donation, and more.
Whatever option you choose, your support will benefit over a million women and men world-wide by bringing Dr. Krag's research to clinical trials.
For more information, visit Cast Off Chemo at http://castoffchemo.org.
Cast Off Chemo! is a program of the SD Ireland Cancer Research Fund, a 501c3 organization.
March 24th, 2015
The intense colors of Landscapes® have really motivated people to craft with this yarn. With names like Apple Orchard, Boardwalk, Metropolis, and Tropics, it's very easy to be inspired. Whether you knit or crochet, are a beginner or veteran, the roving texture of this yarn will work up in a lovely fabric for you.
From one-stitch cowls to blankets, a simple project becomes a beautifully detailed project. And now until March 31st, Landscapes® is 20% off!
Here is a collection of stunning projects from our favorite bloggers, Ravelry users and Lion Brand staff:
| | | | |
| --- | --- | --- | --- |
|   |   |   |   |
| Hands Occupied made this very colorful cowl using a Brioche Stitch. She even  includes a video tutorial for those who work right-handed or left-handed. | Ilana from our Marketing Department knit this beautifully striped cowl with Tropics using just one stitch, the garter stitch! | A customer posted to our project gallery the Crocheted Vest with our Apple Orchard colorway. Check out those stripes! | Brandyce from Marketing is currently working on a seed stitch cowl in Metropolis — she loves watching her project work up in texture and color. |
|   |   |   |   |
| lajoyagirl made two beautiful crochet cowls in Boardwalk and Sand Dune | Marlene from Sales  chose Apple Orchard to make the Back to School #Scarfie as a gift because it made her think of the person's  bright, cheerful, and friendly personality. |  mommy2maya used Apple Orchard to make these adorable baby booties. | Heidi from our Colonie store made the My Celebration #Scarfie in Tropics as her project of the month! |
What patterns do you like to knit or crochet with Landscapes®? Share with us below!
March 23rd, 2015
Each season we host a crochet- or knit-along, a virtual event in which knitters and crocheters come together here online to work on one pattern together, share their experiences, and to learn together. There's no need to sign up! Simply follow along with the blog posts at your own pace as you knit your project, and feel free to share your comments and/or photos as you progress.



Get Your Kit!

We asked you to vote on what knit project you'd like to make, and you picked our Glamour Jacket! Over 5,000 of you voted, and we're so excited to knit-along with you. Click here to download the pattern for the Glamour Jacket and see below for kits in four color options – all 20% off for a limited time!

To get this knit-along going, this week is about gathering your materials so that we can jump right in the week of April 6th. This lovely jacket is made in our Vanna's Glamour, a versatile, easy-care, acrylic and metallic polyester sport-weight yarn. It's also lightweight to give all your projects elegance and drape.

Starting the week of April 6th, our KAL host Kristy Glass will post her progress through the Glamour Jacket project, with updates coming every Tuesday. You'll know it's a dedicated KAL blog post when you see our special badge in the upper right-hand corner of the post. Don't forget to join our Ravelry group for this KAL as well!

In the meantime, meet Kristy through her video introduction below and please introduce yourself in the comments too! Let us know who you are, where you're from, and who you're making this top for!


:: can't see the video above? click here: https://youtu.be/6xtZihaKKiY ::

***
I am Kristy Glass and I am so thrilled to be infiltrating the Lion Brand blog to lead you in the 2015 Spring Knit Along! Even though I learned to knit as a girl, my passion for fiber arts has escalated at a very steep rate these past several years.

I returned to knitting and began crocheting about 8 years ago after I suffered an unexpected health setback leaving me feeling completely out of control. Hand work was a healing salve for my body and soul as I suffered through a long healing process. Thankfully I continue to use knitting to aid meditation, solace and a feeling of accomplishment. I knit year round, despite weather changes, and I am highly anticipating us all knitting together on this project.

I have completed over 100 projects including scarves, cowls, hats, hand warmers, phone cozies, afghans, pillows, sweaters and yarn bombing. My most recent passion has been making sweaters and actually wearing what I make!

March 23rd, 2015
It's National Puppy Day – the perfect opportunity to celebrate our furry friends! So go on, take the pooch out for a longer walk, give them an extra treat or two, and while you're at it, knit or crochet them a new sweater to show off at the dog run.
Here are eight of our most popular dog sweaters – from the Cabled Dog Sweater to the Dragon Slayer Dog Sweater to something simple like the Proud Puppy Sweater, there's something for every doggy!
Have you knit or crochet anything for your best furry friend lately? Share with us below!
March 20th, 2015
Here is the latest installment of Lola, from its creator Todd Clark.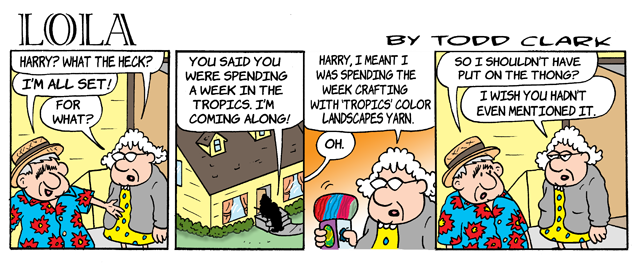 *** *** ***
Subscribe to The Weekly Stitch Newsletter
Get a FREE weekly email featuring patterns, articles and special offers. As a bonus for subscribing, we'd like to offer you 15% off your first order! *
:: Sign up now ::
March 19th, 2015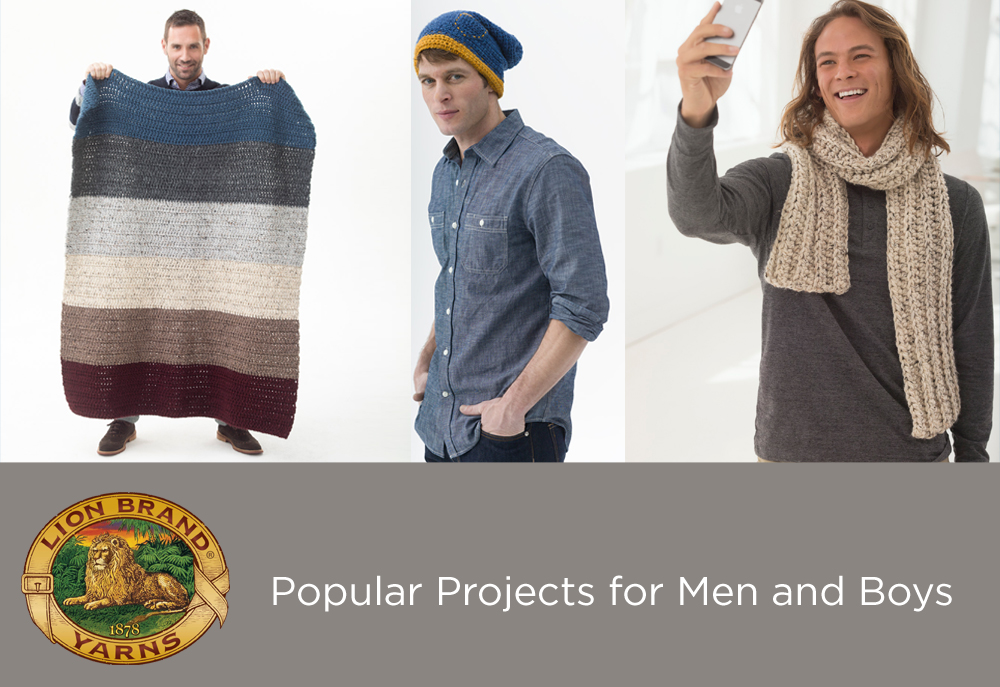 March 18th, 2015
In case you missed it, last week we highlighted the first section of our 2015 fashion collection, Simple Rectangles, which featured pieces made from, you guessed it, rectangles!
This week we're having fun with the second section, Rectangles Sewn Together, which features easy rectangle shapes that require just a little bit of simple seaming to become impressive garments! You can make runway-inspired garments with minimal shaping. If you've never made a cardigan before, this group of patterns is a great place to start – you really can do it!
See all of the patterns from part two: Rectangles Sewn Together!
Hear more about the idea behind this year's collection from Lion Brand®'s Design Director Adina Klein in the video below!
:: Having trouble viewing this video? Click here: http://youtu.be/EA_CcH2IoWc ::
March 17th, 2015
Arabia Temple works at the Lion Brand Yarn Studio and gives some of her favorite tips for crocheters who often come into the store asking for help.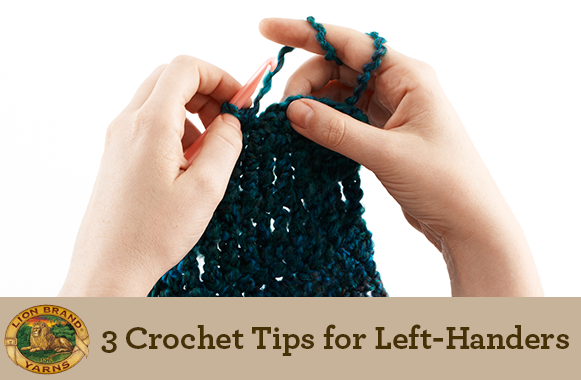 At least once a week, someone will come in and talk about how they'd love to crochet, but they're afraid to try because they're left-handed. Admittedly, the majority of crochet patterns, diagrams, and instructions are created for crafters who hold their hook in their right hand.
Here are a few tips that have proven helpful to those who hold their hook with their left.
Re-write for left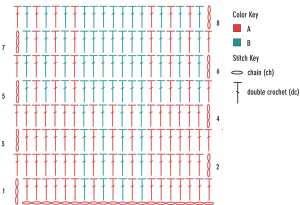 Before you even pick up a hook, you should read your entire pattern from start to finish. Once you've gone through it and understand what it's asking of you, go through it once more and make adjustments to the directional instructions to reflect crocheting from left to right.
Create a mirror image
If you're working with granny squares, motifs, or other patters using charts, symbols or illustrated stitch explanations, see if the images can be flipped horizontally (see example of St. George's variation on the right) before they're printed or photocopied to show the stitches being worked clockwise. Or, you can simply find an actual mirror and place it next to the image to follow the pattern.
Declare it Opposite Day!
Online instructional videos, like Lion Brand's Youtube Channel, are a great resource for crafters, but when the host is a right-handed, you'll want do the opposite of what you see the instructor doing. For example, right–handed instructors will turn their work from right to left – like turning the page of a book; you would instead turn your work from left to right-like going back a page.
While crochet doesn't exactly cater those who are left-handed, it certainly shouldn't scare them away. As long as you remember that patience, practice, and perseverance are all you really need to crochet, no matter what hand your dominant hand is, you'll be just fine.